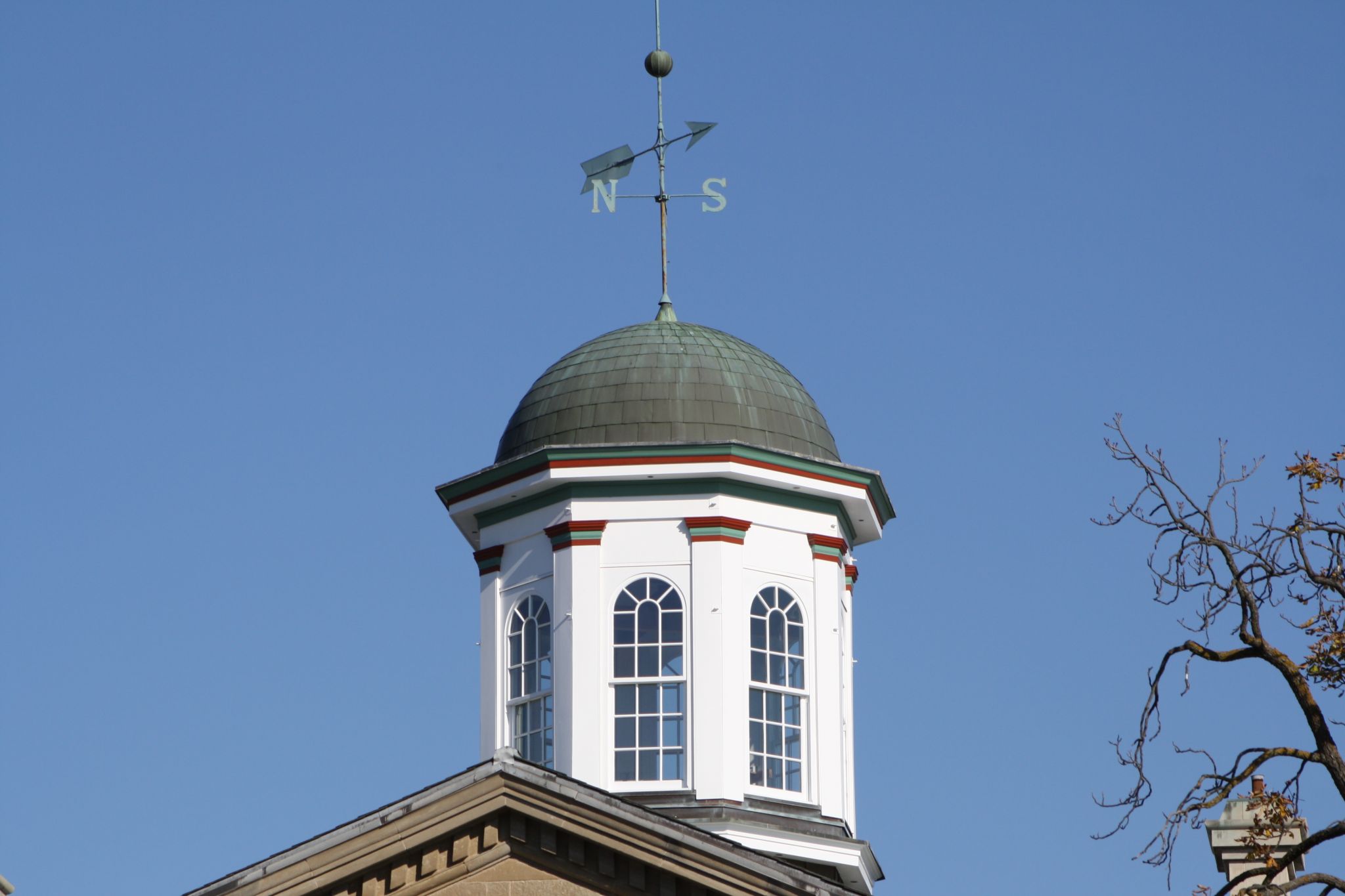 By Alan Stacey and Kathy Stacey, B.Sc.
There is a substantial number of heritage commercial and institutional buildings in Canada. Able to provide productive useful space for decades to come, these projects are culturally significant, serving to define the past and present, along with the cultural landscape in which we live and work. There was a time, not so long ago, when many owners and designers would choose demolition over adaptation and repurposing. Fortunately, many have gotten beyond this thinking and made progressive moves toward creatively adapting these structures.
There are many excellent examples of these projects that span the commercial, educational, and municipal sectors. Toronto's Maple Leaf Gardens,1 Brampton's Alderlea Heritage Estate, and St. Catharines' Canadian Hair Cloth Factory are recent inspirational illustrations of what has been achieved in Ontario.
Heritage woodwork restoration, in particular, is a specialized area of this type of construction that is not fully understood by many general contractors, sub-trades, building owners, and even consultants. It is not, and should not be confused with, 'renovation.'
The fact woodwork restoration is both an art and a science can make the specifications for this endeavour difficult to write. When the document does not clearly articulate the intent of the restoration, there is too much room for subjective interpretation. A clear specification—as well as the specified requirement of skilled, experienced, and qualified tradespeople—goes a long way to ensuring a successful outcome. This article defines heritage woodwork restoration/conservation, examines how it differs from standard construction, and explains why some projects go terribly wrong.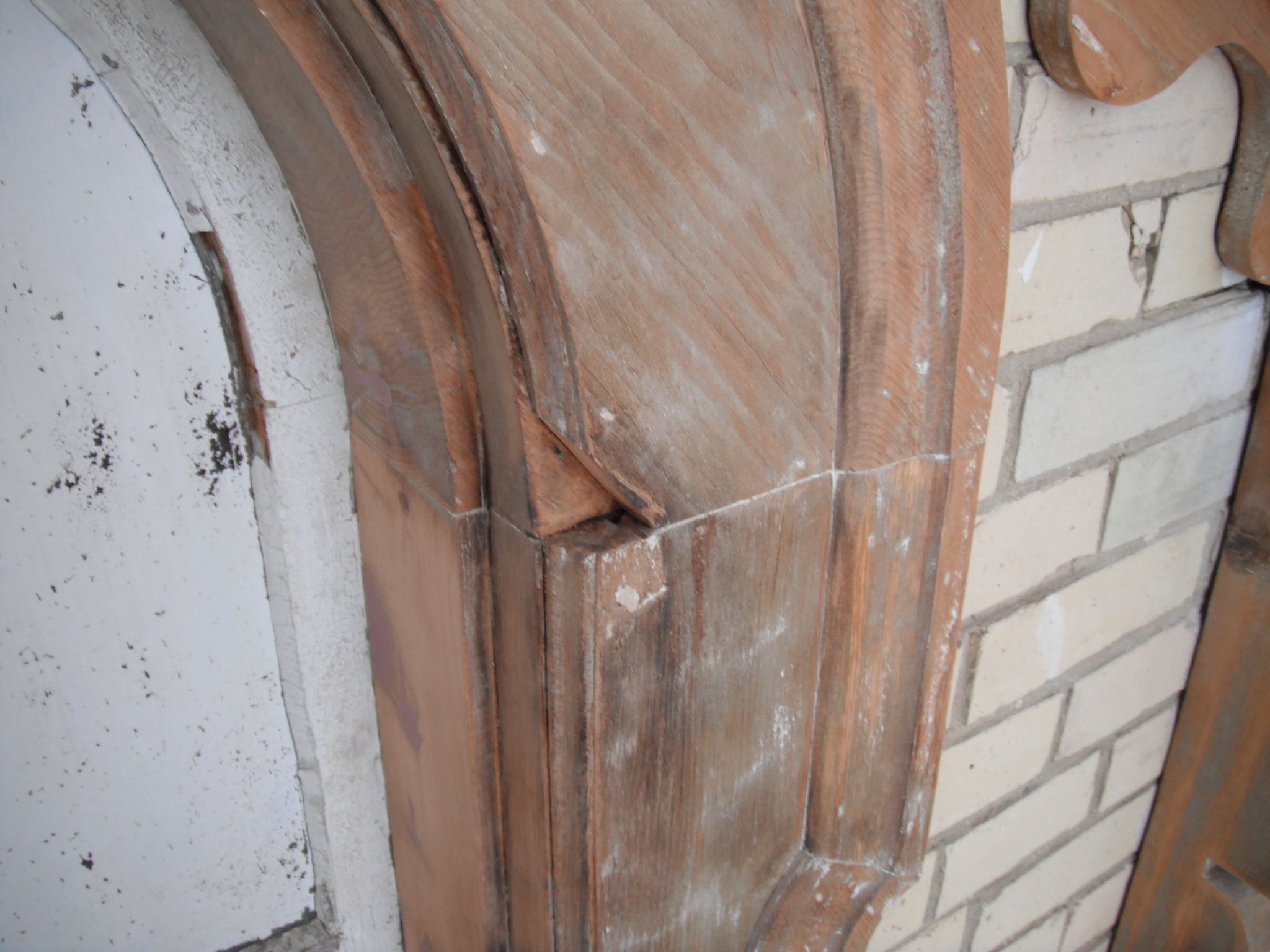 Finding the right team
General contractors new to heritage work may not realize the potential challenges with this field, even at the estimating phase. Often, they do not have an estimator or project manager that possesses the necessary experience to undertake a project with a heritage component. It can be frustrating for an estimator who is used to preparing takeoff sheets based on readily available industry standard cost data. Heritage estimating requires at least some interpretation of the specifications. If a project has been estimated incorrectly, the chances of a successful compliance with the specification are minimal.
Many tenders are now calling for a decade of specialist experience for heritage-related work, rather than the five years that seemed to be standard in the past. While this is certainly a progressive move, it is only relevant when the references and background information are thoroughly checked. This level of scrutiny gives a higher level of protection to both the building and the owner.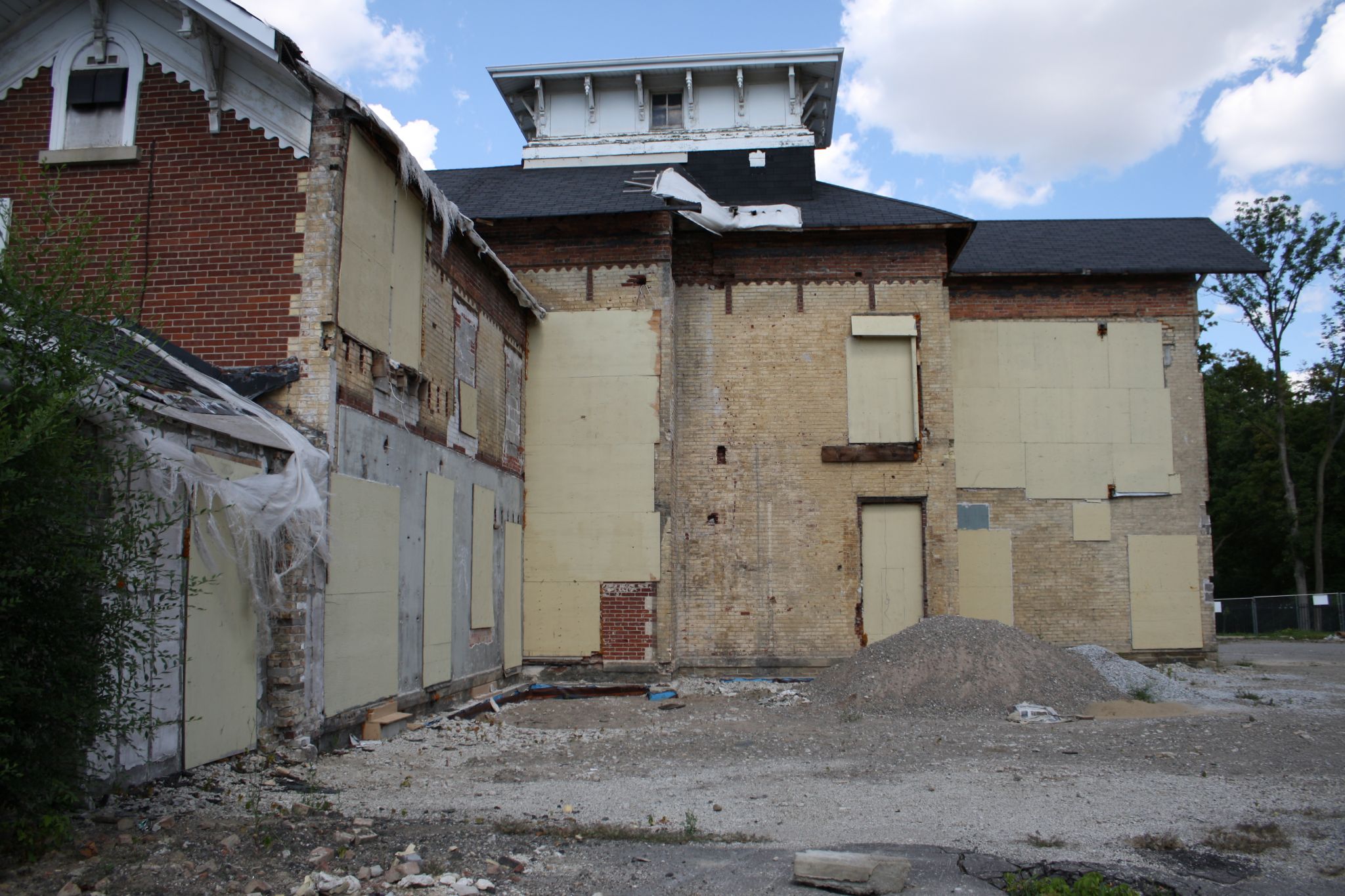 The pre-qualification of general contractors with the financial capacity to handle challenging jobs, and that have worked on a number of heritage projects, is frequently seen. While the general contractors will not have the necessary heritage skills themselves, they can use both their experience with similar projects and network of subcontractors that have heritage expertise. A list of specialized subs is sometimes specified in the contract documents; this can help ensure the correct team is in place for the project.
This is a common-sense approach as heritage restoration is fundamentally different from general construction and new build—companies specializing in civil engineering infrastructure projects do not engage in residential construction or vice versa. Heritage restoration involves a great deal of custom work; almost none of the wood components can be readily purchased off the shelf or ordered from a catalogue. Further, the basic doctrine—especially in conservation of maximum retention of original material—is in juxtaposition to new build work.
Historical architectural woodwork replication and restoration requires a high degree of skill and education within the company providing these services and manufactured materials to the project. The firm must employ a team with a comprehensive range of experience and specialties. Traditional joinery, fretwork, carving, turning, wood conservation and restoration, and historic finish conservation, along with computer-assisted design (CAD), are all required to operate a successful historical architectural woodwork business.
At least one member of the team should have expertise in artifact conservation, an extensive historical knowledge of styles, and a thorough understanding of proportion and the orders. The firm should also have an experienced building technologist that has the knowledge to understand new and historic building construction, as well as the building code and how it relates to each project. This kind of depth within the firm is essential to ensuring on-time and on-budget delivery of goods and services to the project, avoiding construction delays. All the team members should be educated and trained at the post-secondary level within their field.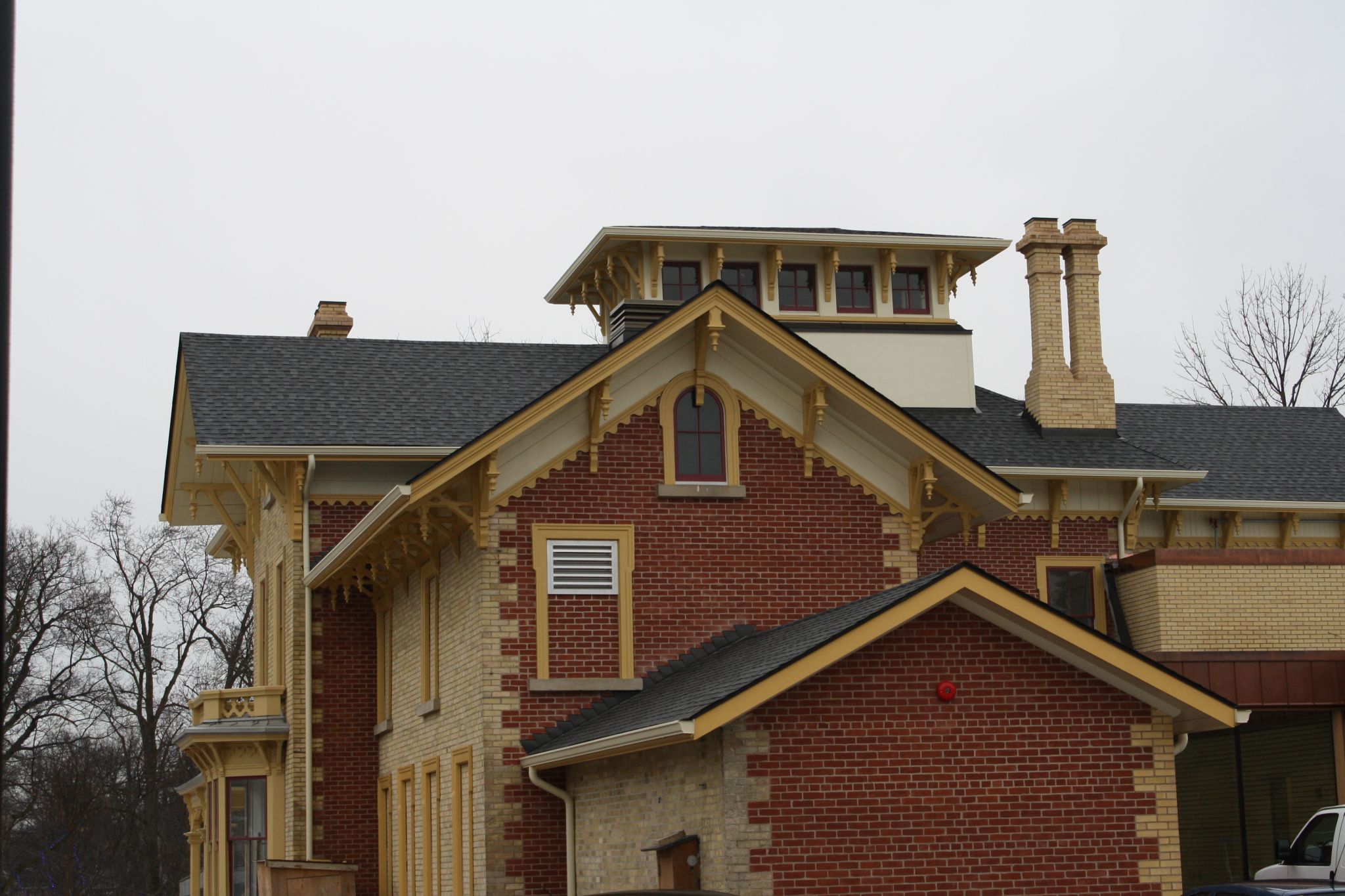 Moreover, there is a considerable outlay in specialized equipment including custom and adapted hand tools, standard and state-of-the art power tools and specific joinery machinery, and the tooling required for exact replication work. (This is infrastructure beyond what the average carpentry firm carries.) The company should ideally have an extensive reference library of both trade and pattern books of the period, other historical reference books, as well as the industry standard trade manuals and current building technology references, including the current edition of the applicable building code.
It is extremely important due diligence be rigorously applied when pre-qualifying. There are many questions that need to be answered when determining the suitability of the specialist woodwork firm. Does the company really have 10 years of experience, and projects that substantiate this? Does it originate from a conservation/restoration background or at least from a finish carpentry apprenticeship? Did the staff serve formal apprenticeships or are they self- taught? Did they go to a recognized college that teaches the applicable skills, and did they continue their knowledge in heritage after graduation?2 Does the company have the overall capacity to complete the work?
An immediate check of the firm's insurance status, as well as its clearance eligibility with the province's worker's compensation insurer, is easy to obtain indicators of that company's ability to be working in the construction industry. (It is surprising how many small firms cannot produce these basic requirements.)
During the project, at least one workshop inspection should be specified in the contract documents. This allows the consultant to gain crucial information about the firm and its ability to perform the work. The company should also be required to keep the approved craftsmen on the project for its duration.
The specification of detailed mockups is one of the most useful ways to determine the ability of the heritage woodwork company. A mockup of an area of restoration that has been selected to encompass a number of skills should be assigned. Only once it has been approved, should work proceed. This area should then be kept as a reference for all other related work.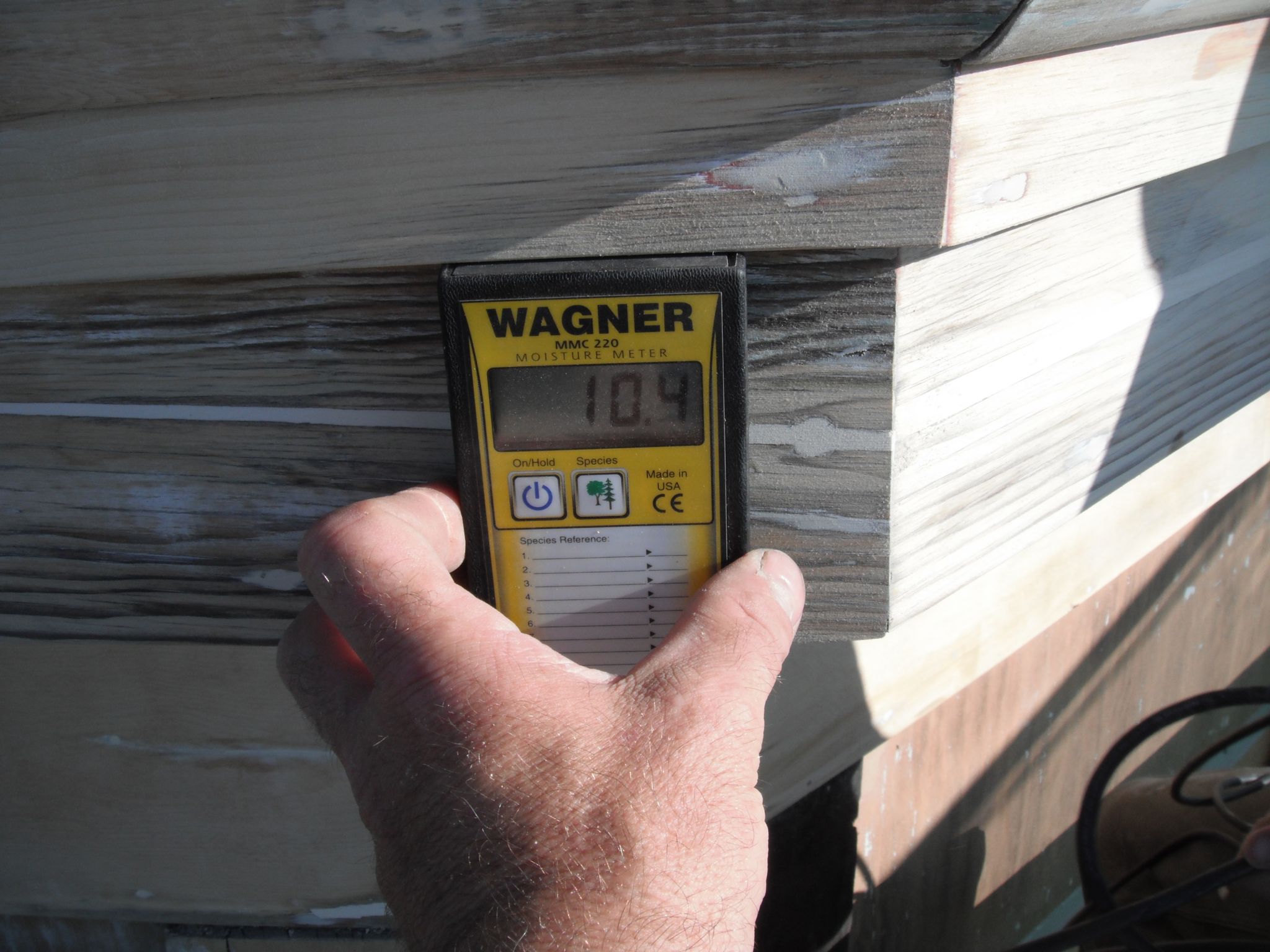 Wood, restoration, and water management
Good heritage restoration is not just 'scrape and paint.' Old paint will often need removing, but this needs to be done with care to prevent unnecessary gouging and rounding off of moulding profiles to the heritage material. (Although this may sound obvious, it still needs to be written into the specification.)
Existing damage (e.g. rot) to the woodwork will need to have well-executed Dutchmen that should be glued with suitable epoxy adhesives. The patch should be undetectable from 1 m (39 in.) or less. The Dutchman patch should not telegraph through the paint. When completed by a skilled person and installed at the appropriate moisture level with the right epoxy adhesive, it should have a long lifecycle provided future water management issues are addressed.
Old reclaimed lumber of the same species and of similar low-moisture content should be used in patching wherever feasible. Material can often be harvested from the building itself, particularly when there is a new build component and some of the heritage material becomes 'sacrificial.'
As mentioned, water management is critical to the survival of historic woodwork. Elevated moisture levels increase the likelihood of both rot and insect infestation. Wood preservatives are often specified with the intention of addressing the problems of future rot and insect infestation. However, this should not be considered a total solution.
The strategic design or adaptation of water management at the woodwork level must be considered in addition to the building's overall moisture protection. Careful thought should be given to any use of wood preservatives that can leave the material in a condition unreceptive to application of epoxy and paint. The wood needs to have a coating applied that will adhere to the timber's underlying cell structure. Certainly, the coating must penetrate the surface and not just sit on top of the wood.
One must recognize the cocktail of chemical compounds may not mix as well as desired. Applying petroleum-based oil, plant-based oil, and synthetic resin to a plant cell structure is a delicate combination; the reliance is on these chemical reactions to form bonds for protection of the timber.
Epoxy fillers are often specified to be used in restoration work. A two-part bisphenol A and F type with a phenol/formaldehyde reactor should be employed as an adhesive, and then used in combination with a high-grade fairing filler for the consolidation process. Latex-based fillers are not suitable for this work. While epoxies have a role to play in the restoration process, they should in no way be regarded as a substitute for skill. The manufacture of complete sections of mouldings, turnings, and carvings in epoxy is totally unacceptable and should not be condoned. If the company does not have the skill set to make these pieces in wood, they should not be doing the work.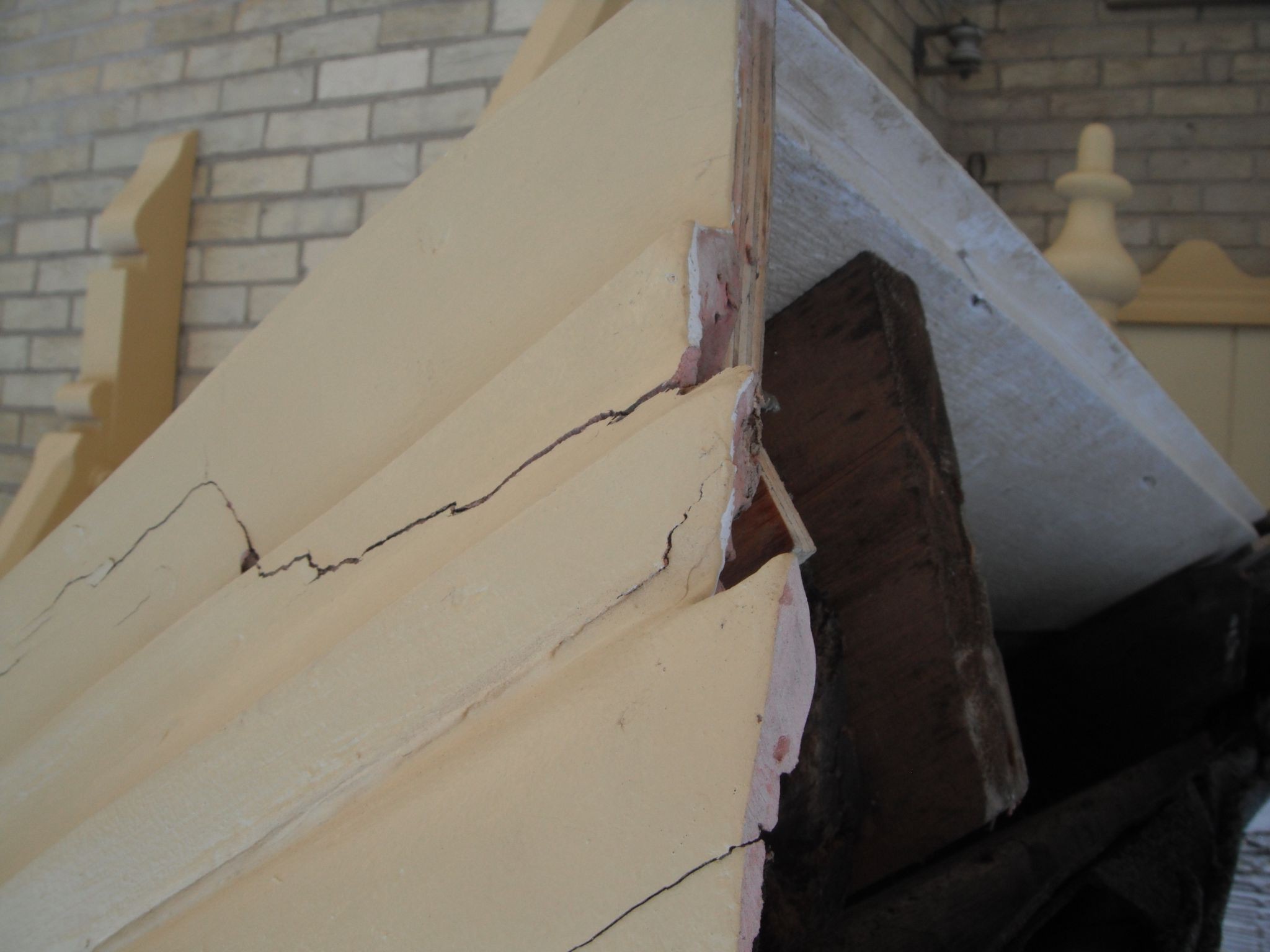 Lifecycle of the repair
It is important to look at the lifecycle of the repair project. This restored woodwork has to perform in a harsh environment in extreme temperatures and moisture levels.
Car-body-filler is often used for repairing woodwork, but is inappropriate. An isobenzofurandione polymer-based product containing ingredients like oxide glass, salts with montmorillonite limestone, and chlorite is unsuitable for wood restoration. Obviously, wood should not be filled with something that does not come close to its modulus of elastically; the fact this product contains 'stone' should be a clear indicator of its unsuitability. Used prolifically throughout the painting and decorating industry, isobenzofurandione polymer-based materials are chosen because they dry quickly, allowing for same-day painting to expedite work (or cover up an inadequate job before the consultant can view it).
The authors have seen in graphic detail what paint can conceal. In some cases, car-body-filler was used to make the cove moulding and 13-mm (½-in.) plywood for the flat fascia to 'restore' the cornice. (All this work was done by a painting contractor.) None of this restoration should have taken place until moisture content (MC) levels had been taken and were at satisfactory levels for the work to proceed. This would be nine to 15 per cent for exterior work, and five to 10 per cent for interior work in Ontario and Québec.
Moisture readings should be taken at a few locations on the woodwork, particularly on horizontal areas. A pinless moisture meter that accurately checks the sub-surface MC should be used. Application of paint and/or adhesives must only be done when the moisture content is lower than the specified amounts stated.
In the case of window sash, heritage glass will need to be carefully removed and labelled for re-installation; old glass must be harvested for broken/missing panes. Damaged edges on the putty rabbets will need to be addressed with Dutchmen. Rabbets should be primed prior to glazing, and glazing itself must be back-puttied and carefully tooled on the exterior, using linseed oil putty. The putty will need to skin over before it can be primed with an oil-based primer.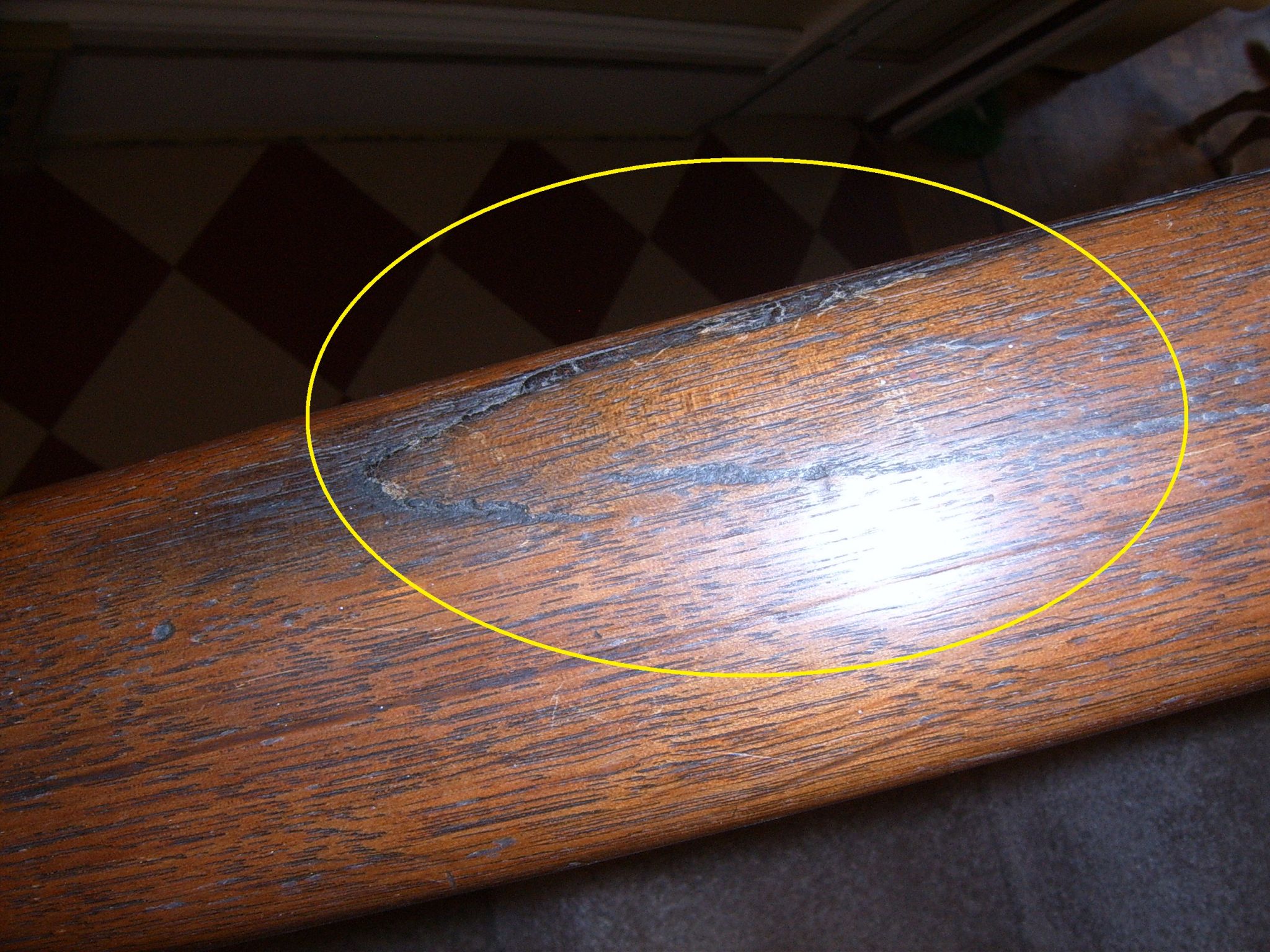 Documentation and pre-qualifications
Documentation is also a major component critical to the successful completion of heritage woodwork restoration. This should be specified to take the form of a daily log book and a well- kept logical photo documentation record.
The log should include a minimum of location references, as-built drawings and sketches, and the weather conditions (including air temperature and relative humidity [RH] readings). These readings should be taken into consideration before the commencement of the application of epoxy or paint. Epoxy filling, consolidation, and painting when the surface is moist will ultimately lead to premature failure of the work and reduced lifecycle.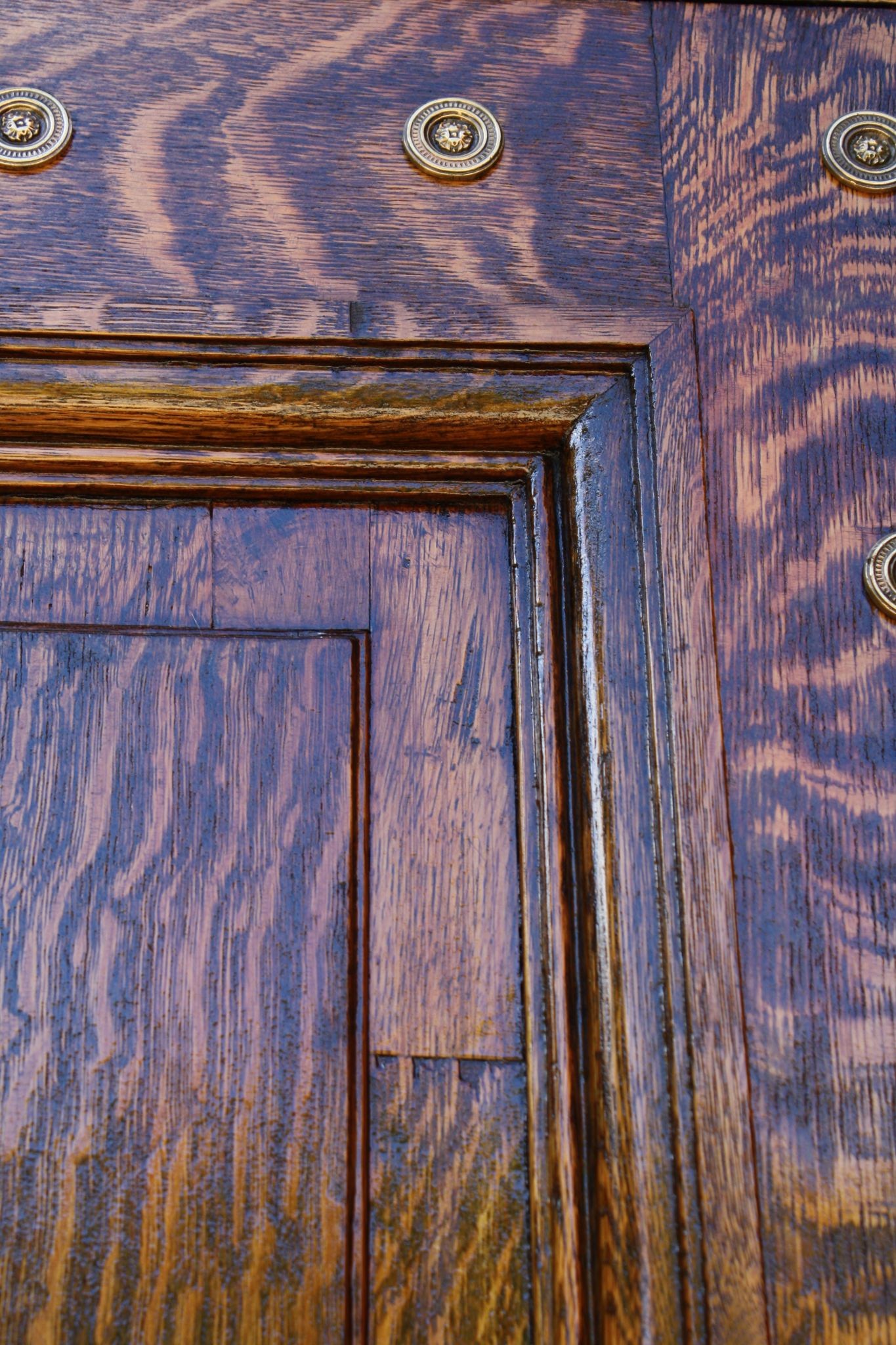 The documentation should make clear the need to prequalify general contractors and the sub-trades they will use. A well-defined and comprehensive set of heritage specifications, and the careful selection of the section in which it is placed within the contract, are critical to ensure a positive outcome. Additional supervision will also be required, as well as high-quality material specifications. Further, mandatory site meetings for the general contractor (and sub-trades) should also be required.
The specification must not be changed mid-project to suit the skill level of the bidder that has been awarded the contract. If the contractor cannot meet the specification required, it has not fulfilled its obligation under the contract—a clear indication the project should not have been bid on in the first place.
Simply put, if the contract asks for a 152-mm (6-in.) slab-on-grade and a 102-mm (4-in.) slab was supplied, the contract requirements were not met. The authors know a consultant who recently told a sub-trade, "You are going to have to come up to my level, as I am not going to lower my standards to yours," in reference to a particular heritage roofing detail that was very clearly specified and accurately drawn in the contract. This consultant was extremely diligent in enforcing the contract specification.
Conclusion
Ultimately, the successful outcome of a historical building restoration project depends on the strict enforcement of the correct specification, thorough attention to detail, and the skill level of the craftsmen preforming the work.
Notes
1 For a look at this project, see the article, "Making History, Again – Repurposing Maple Leaf Gardens," by Brian Burton in the September 2012 issue of Construction Canada. (back to top)
2 On the note of education; this can be difficult to determine in Canada, unlike in England where the London City and Guilds certification is available. Given this multi-faceted area of specialization has not even been clearly defined in Canada, how can we have an education program designed to train people for this? It is no wonder the industry is struggling to get this work done properly. This is a topic beyond the article's scope, but it is something that needs to be addressed. It is misguided to think that a carpenter should be entirely responsible for this specialized area of work. However, at least for the portion of the work that does involve some carpentry, both Algonquin College (Ontario) and Nova Scotia Community College have good-quality heritage carpentry programs. (back to top)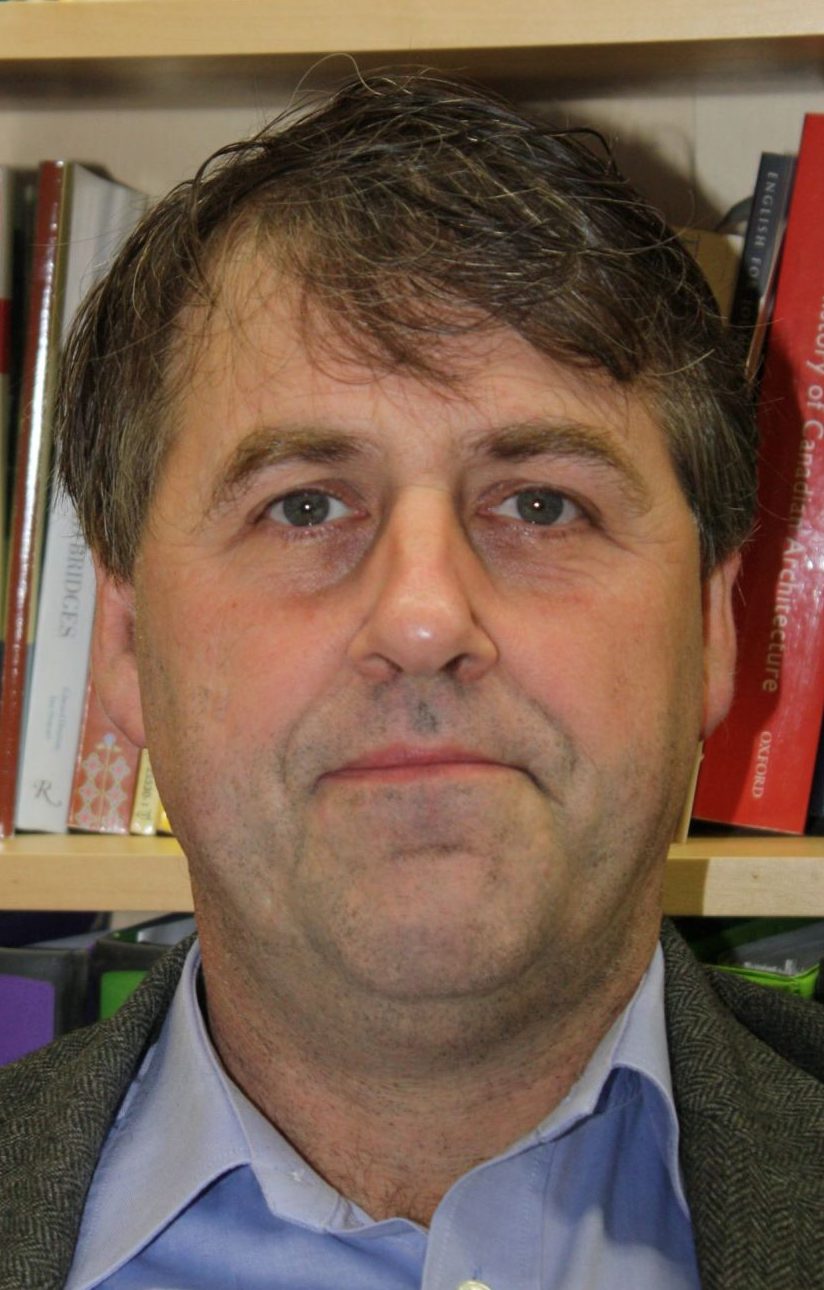 Alan Stacey, is a principal at Heritage Mill Historic Materials Conservation, and trained in both an indentured five-year apprenticeship as well as at England's Salisbury College. He has worked in the conservation field in England, working with such collections as the 19th century ships models collections for the National Martine Museum in Greenwich and, in Canada, the Thompson Collection of 17th and 18th century ship models on permanent display at the Art Gallery of Ontario (AGO) in Toronto. Stacey is a member of ICOMOS Canada, Canadian Association of Conservators (CAC), and the Architectural Conservancy of Ontario. He can be contacted via e-mail at alanstacey@heritagemill.ca.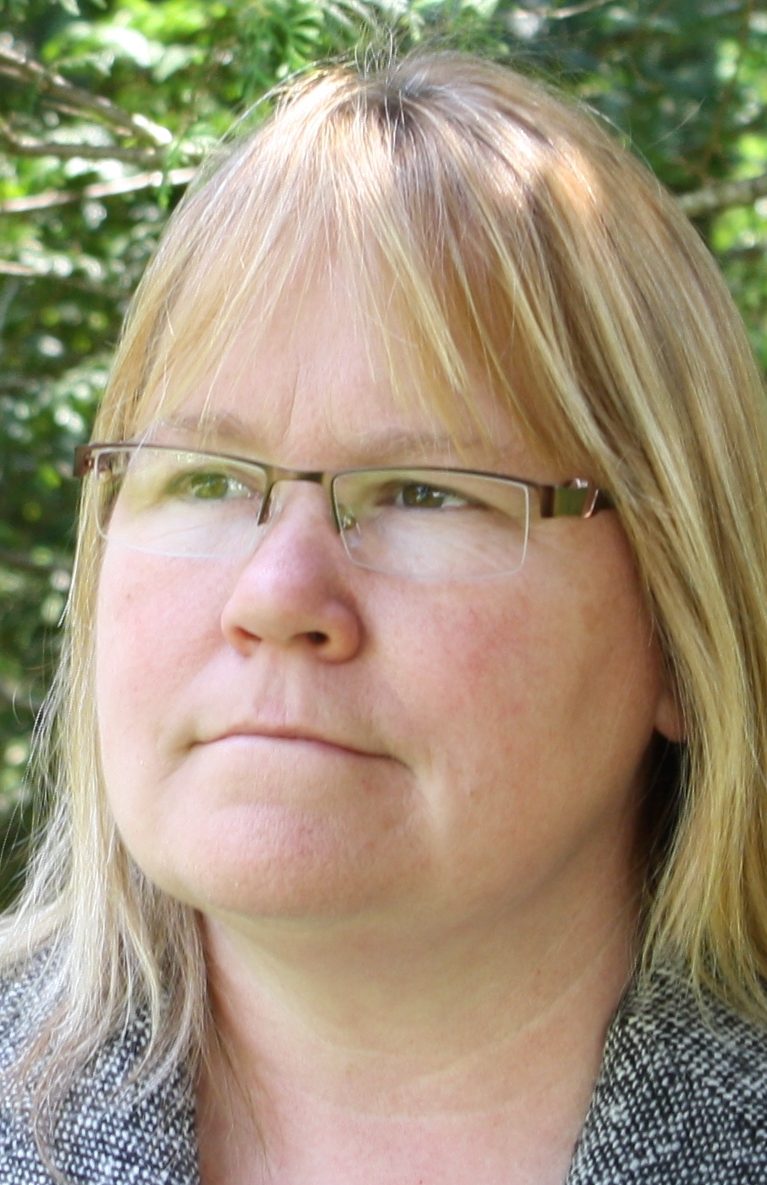 Kathy Stacey, B.Sc., is a principal at Heritage Mill. Her past experience includes facilities management for the culture and recreation department as project co-ordinator, special projects, implementation of the Compulsory Competitive Tendering Act with regard to compliance, design and function of community cultural recreational buildings. Stacey lectures on the principles of building conservation to professionals with audiences from all levels of government, the Construct Canada show, Heritage Canada Foundation, and the Educational Round Table for Education in the Heritage Field. She is a member of Project Management Institute (PMI), the Association for Preservation Technology, and the Architectural Conservancy of Ontario. Stacey can be reached at kstacey@heritagemill.ca.

Control the content you see on ConstructionCanada.net!
Learn More.