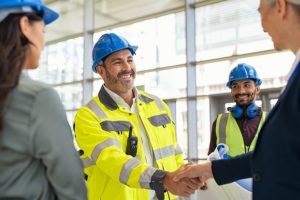 Regina's new Urgent Care Centre (UCC) is one step closer with the selection of Graham Construction as the project's construction manager.
The future health facility will add an important option and complement existing health services available to Saskatchewan patients.
Graham Construction will provide input into the project's design, manage all suppliers and contractors, monitor stakeholder engagement, and construct the new centre.
Construction is expected to begin this spring. When complete, the UCC will provide quality patient care for non-life-threatening injuries and illnesses, as well as mental health and addictions supports. It will offer 24-7 access and is expected to lower wait times for health care issues requiring urgent medical attention.
The UCC will be owned and operated by the Saskatchewan Health Authority (SHA) and will be located on SHA-owned property on Albert Street, north of Dewdney Avenue.
The project is part of the Government of Saskatchewan's $7.5-billion capital plan to stimulate the province's economic recovery from the impact of COVID-19.