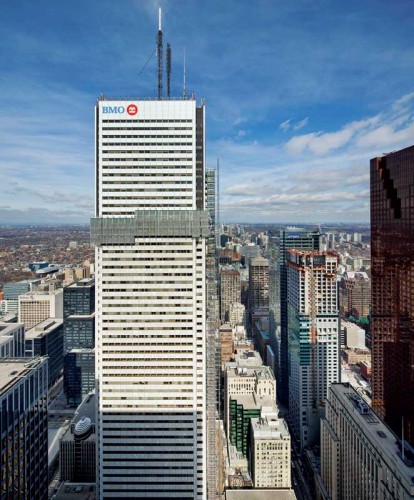 By Ron Dembo, PhD
Greenhouse gases (GHGs) are being released into the atmosphere with potentially devastating consequences. A large amount of GHGs from this country can be attributed to operating buildings, but not enough is being done to reduce this.
Scientists calculate the concentration of carbon dioxide (CO2) needs to be stabilized in the atmosphere at no more than 350 parts per million (ppm) to prevent runaway global warming. However, the atmosphere is already at 390 ppm, and it is being added to at roughly 2 ppm annually. (See the U.S. Department of Commerce National Oceanic and Atmospheric Administration (NOAA) Research Earth Systems Research Laboratory's "Trends in Atmospheric Carbon Dioxide." For more, visit www.esrl.noaa.gov/gmd/ccgg/trends). In other words, not only does the increase of global carbon emissions have to be slowed, but the process also has to be turned around, and fast. Much can be done, but when looking at the major sources of carbon emissions and where the efforts are currently directed, there is one area where the surface has barely been scratched—the world's buildings.
Forty-one per cent of total GHG emissions in Canada can be attributed to operating buildings––heating, cooling, and lighting them, and providing hot water. (See "Tackling Global Climate Change: Meeting Local Priorities," by the World Green Building Council (WGBC) from September 2010. Visit www.worldgbc.org/site2/index.php?cID=98). Globally, buildings contribute to 40 per cent of worldwide energy use and 30 per cent of GHG emissions. For example, the carbon footprint of Toronto's buildings make up 60 per cent of the city's total GHG emissions. (For more information, visit the City of Toronto website at www.toronto.ca/environment/buildings.htm).
For the issue of global warming to be successfully tackled, it is clear something has to be done about the carbon footprint of buildings. More than 90 per cent of buildings in most cities are old, and most of them will still exist in 2050. However, building efficiency is about more than just the quality and age of physical infrastructure––it is also about how the building is used.
This aging and energy-inefficient residential and office stock has to be tackled, but tearing it all down and replacing it with new, high-performance buildings is not practical. This destruction would generate overwhelming amounts of waste, consume unimaginable levels of resources (e.g. carbon-intensive cement), and cost a fortune. Further, it would take decades, if not centuries, to accomplish––far longer than the planet has for things to improve. The only choices left are to retrofit entire cities and change behaviour on a massive scale so occupants maximize the energy efficiency potential of buildings.
There are now well-established techniques that improve old buildings, such as upgrading heating and ventilation systems, fitting low-energy lights, and draft-proofing. Retrofitting programs for old buildings are underway around the globe in cities like Johannesburg, South Africa, Mexico City, and Mumbai, India. However, interior retrofits alone will not bring the reduction needed in the carbon footprint. A huge cause of energy inefficiency in older buildings is also their lack of insulation. Without an adequate thermal break between the interior and the outside world, older buildings just soak up heat in the summer and leak it away in the winter. Retrofitting older buildings will not be successful without new ways to design and insulate their external envelopes. In effect, what these buildings need is a new 'skin.'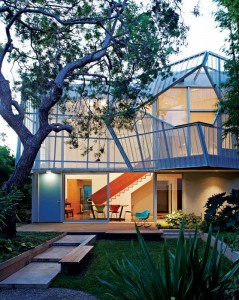 Many old buildings have had their exteriors refurbished. Re-skinning, however, goes much further than just adding a layer of cladding to the outside of a tower block to freshen up its look or protect its deteriorating exterior. In addition to adding an essential layer of insulation, a new skin can hide added piping, cabling, and other systems, which can make retrofitting internal energy-efficient systems quicker and cheaper. A well-designed re-skinning project can also upgrade a building's façade, rejuvenating its esthetics while making it a more comfortable, energy-efficient place to live or work.
Re-skinning is about looking at the building as a whole and rethinking the very process of retrofitting. It is about tackling the major cause of building energy inefficiency head-on, and creating a proper thermal barrier so all the internal improvements made in terms of lighting, heating, and so on can have their full impact. Even the very word 're-skinning' is part of rethinking how one looks at buildings; it is part of a shift toward seeing buildings as living, breathing participants in cities.
Advances in re-skinning
The first thing that must be done is identifying and communicating current innovations and best practices. To stimulate advances in re-skinning design and technology, a software company introduced an annual re-skinning awards program in 2010. Now in its third year, the initiative has received the support of partners such as the United Nations Human Settlements Programme (Un-Habitat) and the John H. Daniels Faculty of Architecture, Landscape, and Design at the University of Toronto (U of T). Winners of the awards demonstrate exemplary and reproducible efforts to transform old buildings through holistic retrofitting.
First Canadian Place
A finalist in the commercial/industrial category in the 2011 re-skinning awards, Toronto's First Canadian Place was considered innovative at the time of its initial construction in 1975 because it featured many design, architecture, and construction firsts, such as a very high fresh air capacity and structural steel tube construction. However, 35 years later, Canada's tallest office tower was showing its age. Its marble façade was beginning to crumble and outdated internal components consumed too much energy.
An ambitious retrofit saw 45,000 exterior marble panels replaced with 5600 larger ones made from locally-sourced fritted glass. Workers used an innovative moveable scaffolding system that allowed work to be done around the clock without disturbing employees inside. The three-storey apparatus included a monorail to carry glass panels along the platform, and could transport up to 160 workers at a time. The marble panels were later recycled into material for construction, roadways, landscaping, and community art projects.
The water, electrical, and mechanical systems were also updated with more modern components. New high-efficiency boilers and heat-recovery chillers further reduced energy consumption. Assessment for certification under the Canada Green Building Council's (CaGBC's) Leadership in Energy and Environmental Design (LEED) Existing Building: Operations and Maintenance (EBOM) program is underway. An integral part in obtaining this LEED certification was incorporating smart energy management systems into the design. This meant the retrofit had to include:
control upgrades such as variable frequency drives (VFDs) on HVAC pumps;
office floor conversions to direct digital control (DDC); and
office floor lighting integrated with building automation systems (BAS) for setback adjustment and shut down.
The building also implements an innovative 'demand response charge reduction' strategy to reset office floor temperatures from approximately 24 to 26 C (75 to 79 F) and dim office lighting by agreement with Ontario Power Generation (OPG) during peak times. Due to significant building size and large air volume, there is a substantial thermal lag. It would take three hours before noticeable temperature variation occurred; in the meantime, the power authority reserves the power.

Control the content you see on ConstructionCanada.net!
Learn More.