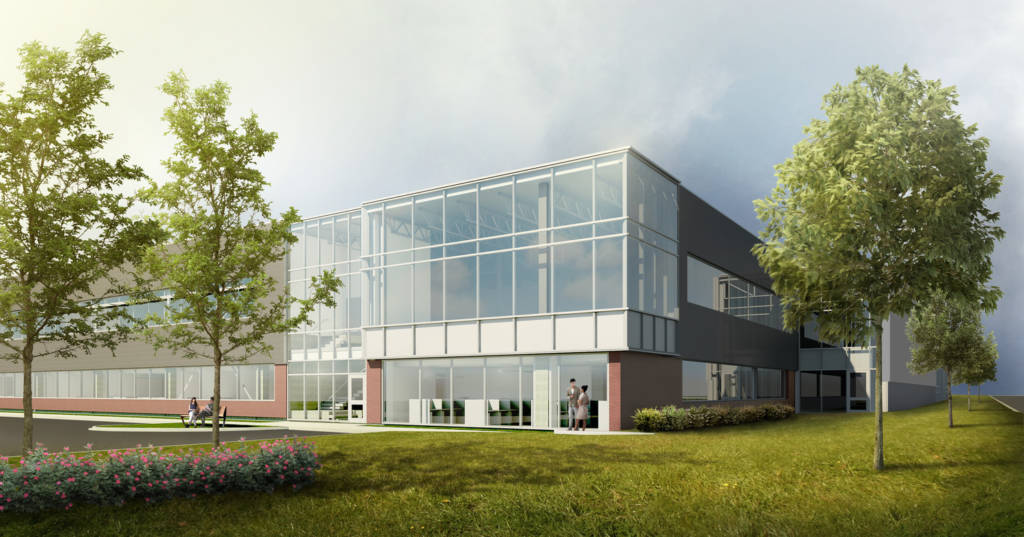 A facility focused on advancing cell therapy research has opened in a space once occupied by a warehouse at Hamilton's McMaster Innovation Park (MIP). Re-purposed by Diamond Schmitt Architects, the $33-million project is a partnership between McMaster University and Germany's Fraunhofer Institute for Cell Therapy and Immunology IZI.
The Fraunhofer Project Centre for Biomedical Engineering and Advanced Manufacturing (BEAM) is considered an innovation centre at the crossroads of life sciences, medicine, and engineering. Diamond Schmitt's re-design of the open-concept 1858-m2 (20,000-sf) space created accommodations for office, research, and manufacturing facilities. Additional space of the same size on the building's second floor will eventually house laboratories and administration offices.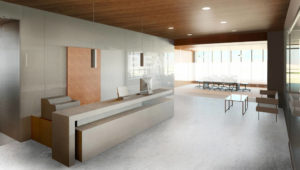 Researchers at the facility will develop cell manufacturing systems related to cell therapy and immunology and advance technologies for eye care, point-of-care medical devices, and cancer treatments.
"The new facilities will ensure BEAM scientists have the infrastructure required to move their research on biomaterials, diagnostics, and cell therapies into market-ready technologies," says Frank Emmrick, director of the Fraunhofer Institute.
Diamond Schmitt re-purposed the facility with an open design concept to create a flexible, re-configurable space where resources can be shared among working research groups.
"A flexible modular approach defines the layout and planning of the Containment Level 2 Laboratory Zones," says John Featherstone, principal with the firm. "Open concept island benches with top down servicing achieve the maximum amount of serviceable floor space for equipment and benching while maintaining safe distances between facing work areas for circulation."
In keeping with MIP's mandate to attain a minimum Leadership in Energy and Environmental Design (LEED) Silver certification for all of its buildings, BEAM's design incorporates many sustainable design initiatives outlined by the U.S. Green Building Council (USGBC), including:
non-toxic products;
green construction measures;
indoor air quality (IAQ);
recycled content;
efficient lighting;
reduced water usage; and
daylight and views.
To read more, click here.