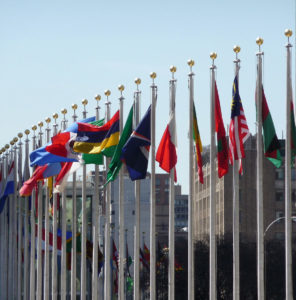 The Royal Architectural Institute of Canada (RAIC) will adopt the United Nations Declaration on the Rights of Indigenous Peoples (UNDRIP).
The motion was "unanimously" passed at the RAIC annual general meeting on June 30 after an initiative led by RAIC Truth and Reconciliation Task Force (TRTF) co-chairs Dr. Patrick Stewart, MRAIC, and Alfred Waugh, MRAIC.
"Accepting the declaration does not directly guide us in our work. It is simply a commitment by the RAIC to move forward in the 21st century to foster better relationships with Indigenous peoples," said Waugh. "Our task still is to look at implementing the Truth and Reconciliation Calls to Action. And one of the Calls to Action, of course, is accepting the UN Declaration under Call 92. So, this is a simple task that we would like to complete."
UNDRIP was originally adopted by the UN General Assembly in 2007.
On April 29, 2021, the RAIC TRTF presented a virtual session and Q&A on the importance of adopting UNDRIP. After a successful initial consultation with members, a second session was hosted on June 24, 2021. Both sessions are archived and available to view online.