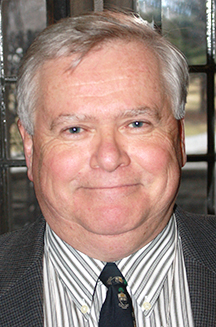 University of Toronto (UofT) Department of Civil Engineering professor and Construction Canada author, R. Douglas Hooton, PhD, has been honoured with the Frank E. Richart Award from ASTM International.
A member since 1981, Hooton was awarded for his contributions to ASTM International Committee C09 on Concrete and Concrete Aggregates. The award is distributed every three years, and recognizes contributions in research and standardization with concrete and concrete aggregates.
He is an honorary member of Committees C09 and C01 (Cement), chairs Subcommittees C01.29 (Sulfate Resistance) and C09.67 (Resistance to the Environment), and is secretary of C09.50 (Risk Management for Alkali Aggregate Reactions).
"When I joined the University of Toronto in 1986, I focused much of my research on improving standards, especially those related to durability and performance of concrete," Hooton told Construction Canada Online. "This led to the development of several new test methods as well as countless changes to existing tests and standards—not only at ASTM, but also at Canadian Standards Association (CSA), American Concrete Institute (ACI) documents, and the ACI 318 Building Code Requirements for Structural Concrete. As a result, my graduate students have gone into the concrete industry with increased knowledge and appreciation of standards."
Hooton has also been the recipient of the ASTM Award of Merit and title of fellow, the C09 Sanford E. Thompson Award, and several C01 and C09 Awards of Appreciation.
"I was really surprised and pleased to receive this recognition from ASTM, and intend to continue my efforts to improve standards," he said.