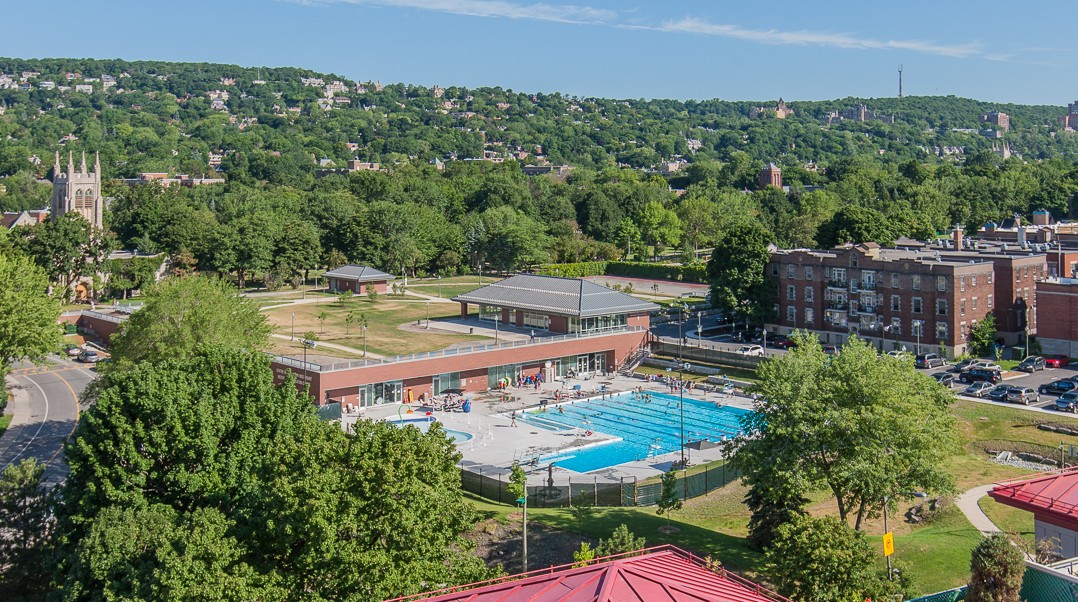 The Westmount Recreation Centre (WRC) recently earned Leadership in Energy and Environmental Design (LEED) Gold certification with its revolutionary design.
The facility, located in Westmount, Que., sets a record as the world's first arena with underground rinks, which subsequently helps reduce energy costs. The ice pads are 10 m (33 ft) below ground, which harnesses the naturally low 15-C (59-F) year-round ambient temperature. This decreases the amount of energy needed to heat and cool the building, as well as maintain the ice rinks.
As a bonus, the city also gained 0.6 ha (1.5 acres) of new parkland atop the facility because it was built down, rather than up and out. Even though it is double the size of the 1958 arena it replaced, energy costs are reduced through its design.
Other features contributing to the LEED certification include:
95 per cent of demolition materials were diverted from landfills;
heat generated by the ice refrigeration system is used to heat the building's interior, water supply, swimming pool, and snow melt pits;
an enlarged, fully accessible outdoor pool; and
landscaped stormwater pond and underground water management system.
"The fact the city of Westmount has pioneered a new way of building arenas and we succeeded in achieving LEED Gold certification in doing so, should be a source of pride for all Montréalers and Québecers," said Mayor Peter F. Trent.