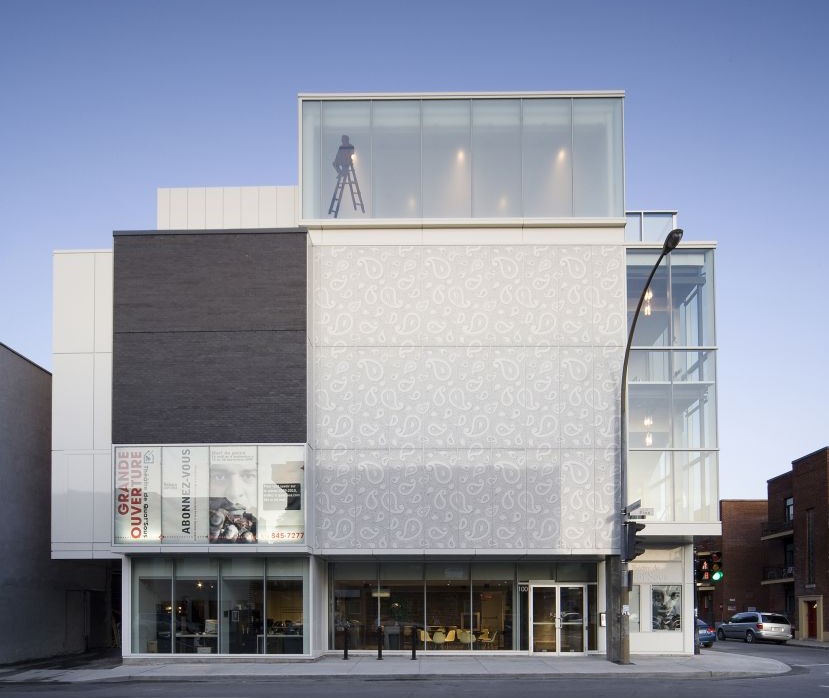 A theatre, a university, and an airport hotel were among this year's Awards of Excellence in Architecture winners from the Ordre des architectes du Québec (OAQ).
"The awards program is much more than just a competition," OAQ's Sylvie Champeau, told Construction Canada Online. "The formula is aimed at saluting and showcasing top-quality architecture by publicizing a number of achievements, all carefully selected by three juries of experts."
A grand jury chooses the award winners, while two other juries select projects to receive honourable mentions and this year's "Architect in Action."
This year's award winners include:
• Institutional ($5 million or more)–1st prize: Conservatoire de musique et d'art dramatique de Montreal–Sala Barbarese Topouzanov architects;
• Residential (multi-unit)–1st prize: Les Quatre Arbres–Les Architectes Boutros + Pratte; and
• Commercial ($2 million or more)–1st prize: Université de Sherbrooke, new Longueuil campus–Marosi +Troy architects, Jodoin Lamarre Pratte and associates architects, and Labbé architect (architects in joint venture).
The awards, presented in collaboration with TD Assurance Meloche Monnex, are open to submissions from around the globe; this year, 131 projects from Ontario and Québec entered.
To view the list of award-winners, visit www.v2com.biz.