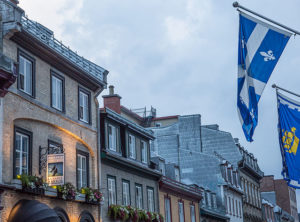 New rules to combat fraud and corruption in Québec's construction industry took effect in early September. The regulations stem from several recommendations of the Charbonneau Commission, a public inquiry into potential corruption in the management of public construction contracts.
Bill 162, An Act to Amend the Building Act and Other Legislative Provisions Mainly to Give Effect to Certain Charbonneau Commission Recommendations, was adopted by the Québec National Assembly in May, 2018.
The provincial agency that regulates the construction industry, Régie du bâtiment du Québec (RBQ), says the measures to clean up the construction industry give it "the necessary powers to fully contribute to efforts to prevent and fight against fraudulent practices and corruption in the construction industry."
RBQ says the rigourous framework prevents the infiltration of organized crime and counteracts unfair competition faced by honest entrepreneurs.
The Act will tighten the conditions for the issuance and maintenance of a license under the Building Act, by adding specific offenses covered by other Acts, such as the trafficking, production, or importation of drugs; money laundering; conspiracy; bid rigging; fraud; collusion; and corruption.
In addition, provisions are included to expand the agency's audit and investigation powers, and to better protect whistleblowers.
Explaining the new regulations, Maude Brouillette of Stikeman Elliott LLP, notes the RBQ will also now require "a performance bond or a bond for pledges, materials, and services from any contractor in order to ensure the continuation of the work and the payment of creditors in the event of cancellation or suspension of a licence."