Public review of proposed code changes on
November 13, 2017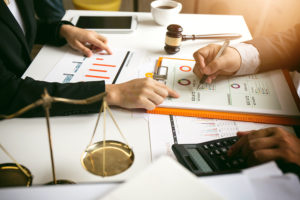 The Canadian Commission on Building and Fire Codes[2] (CCBFC) has invited design/construction professionals and other interested parties to participate in its public review[3] of proposed changes to the following Codes Canada publications:
"National Building Code of Canada 2015[4]" (NBC);
"National Fire Code of Canada 2015[5]" (NFC); and
"National Plumbing Code of Canada 2015[6]" (NPC)
The purpose of the review is to provide code-users and stakeholders with a detailed look at proposed technical changes. It is also to seek comment on each proposed technical change as to whether it should be approved, altered, or rejected.
Provinces and territories can adopt these model codes 'as is', or with modifications, as part of their building, fire, and plumbing regulations. With an interim change planned for publication later this year, no changes are being proposed for the National Energy Code for Buildings (NECB) in this public review.
The review will run on Codes Canada[7] until 4 p.m. EST, January 2, 2018. The relevant CCBFC committees will review the comments, and will then either withdraw the proposed change, recommend it be reviewed for possible re-submission, or that it be approved by the commission, with or without modification. If approved by CCBFC, the technical changes will be published in the 2020 editions of Codes Canada publications.
Endnotes:
[Image]: https://www.constructioncanada.net/wp-content/uploads/2017/11/Review.jpg
Canadian Commission on Building and Fire Codes: https://www.nrc-cnrc.gc.ca/eng/solutions/advisory/codes_centre/commission.html
public review: https://www.nrc-cnrc.gc.ca/eng/solutions/advisory/codes_centre/public_review/2017.html
National Building Code of Canada 2015: https://www.nrc-cnrc.gc.ca/eng/publications/codes_centre/2015_national_building_code.html
National Fire Code of Canada 2015: https://www.nrc-cnrc.gc.ca/eng/publications/codes_centre/2015_national_fire_code.html
National Plumbing Code of Canada 2015: https://www.nrc-cnrc.gc.ca/eng/publications/codes_centre/2015_national_plumbing_code.html
Codes Canada: http://www.codescanada.ca/
Source URL: https://www.constructioncanada.net/public-review-proposed-code-changes/
---