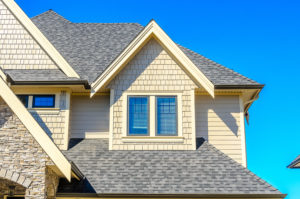 North America's first product category rule (PCR) for roof coatings has been created by NSF International and the Roof Coatings Manufacturers Association (RCMA). This PCR covers fluid-applied and adherent coatings for either roof maintenance/repair or part of a roofcovering system or assembly, offering the industry a number of benefits.
One of a PCR's primary functions is to set out how a product group's life cycle assessment (LCA) should be conducted. This is done based on ISO 14025, Environmental Labels and Declarations, and includes considerations such as product input, output, and environmental impact. This assessment in turn allows a third-party-verified environmental product declaration (EPD) to be put together, explaining the LCA-generated data in terms also set by the PCR.
Put simply, a PCR contributes to many processes promoting product transparency with regard to environmental impact and, therefore, green building practices.
"This product category rule developed by NSF International provides our industry a much-needed guideline for calculating and reporting the environmental attributes of roof coatings," says Jim Kirby, RCMA's executive director. "The subsequent life cycle analyses developed by our members using the PCR can provide a basis for improvement to enable reductions in environmental impacts over time. We look forward to the positive impact this will have on the industry and those seeking more sustainable building products."
The PCR was developed by NSF's National Center for Sustainability Standards (NCSS) through open consultation with a panel of RCMA members, suppliers, regulatory agencies, environmental organizations, and end users.