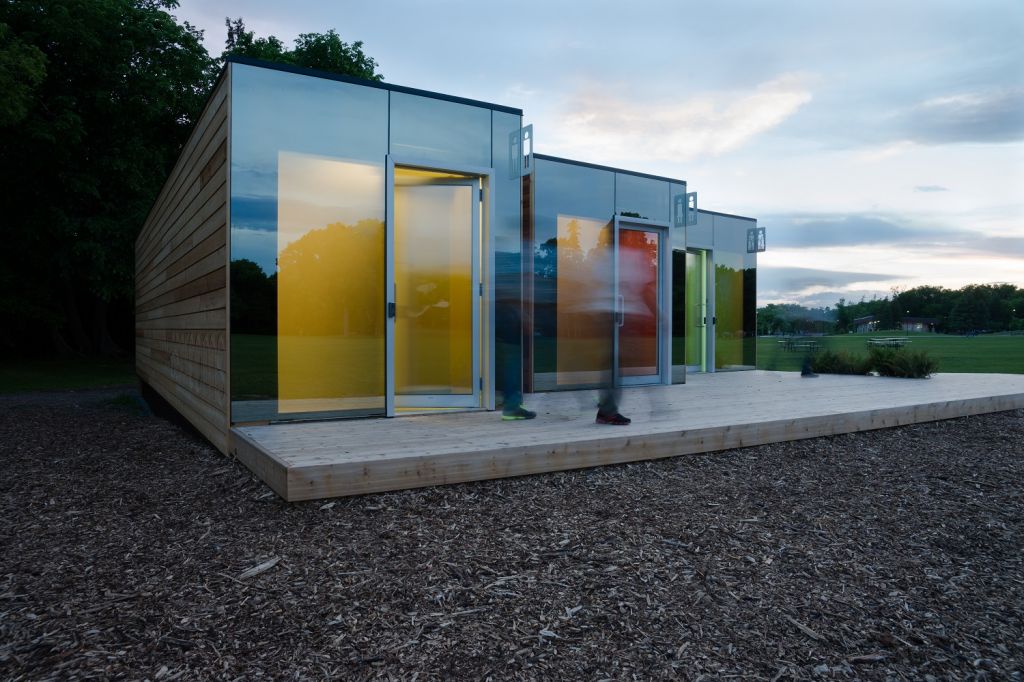 This week, the Alberta, Saskatchewan, and Manitoba Associations of Architects presented projects with the biennial Prairie Design Awards.
Since its inauguration in 2000, Awards of Excellence and Awards of Merit have been handed out to project teams in three categories—Recent Work, Interior Design, and Small Projects.
Chosen by a jury of industry experts, this year's award recipients include:
Recent Works: The Avenue on Portage (5468796 Architecture Inc.) and The University of Manitoba ART Lab (LM Architectural Group); and
Interior Design: Manitoba Smart (5468796 Architecture Inc.); and
Small Projects: Assiniboine Park Washrooms (Peter Sampson Architecture Studio Inc.).
This year's awards were presented on May 28 as part of the Royal Architectural Institute of Canada (RAIC) Festival of Architecture held in Winnipeg, Manitoba.
Click here for a full list of winners.