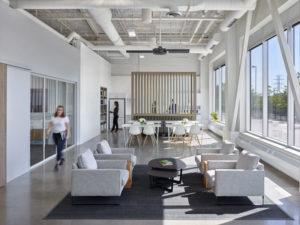 By Steve Titus, B.A.Sc., P.Eng.

Moving offices is not enjoyable, but when a business outgrows its existing space, it has no choice but to find another option. Relocation can bring some negative reactions from employees, but finding a new place to call home does have it benefits. In the case of this author's firm, Aercoustics Engineering, the company's old office did not reflect its evolving state; it was a traditional space with a mix of private offices and open areas, poorly laid out and incapable of handling organic growth.
The meeting rooms were noisy because the mechanical system was not properly designed, and employees were unable to move around and collaborate with others because of a lack of connectivity. Meeting rooms were enclosed and not wired to central servers, making it difficult to simply walk in and work. This meant people were essentially tied to their desks if they needed to use their computers or telephones. Unfortunately, the old space could not accommodate how the company envisioned its space, so the team moved to a larger, more customized office to accommodate its growing team and encourage more collaboration.
As experts in noise and vibration control, the Aercoustics team has been involved in designing multiple offices. When it was time to design the company's own new space, the goal was to take these experts' combined experience and create a modern facility that would serve as a real-life example of how to successfully build an open office. It would act as a case study for clients to see first-hand some of the concepts discussed in design meetings, which are often difficult to grasp without a visual.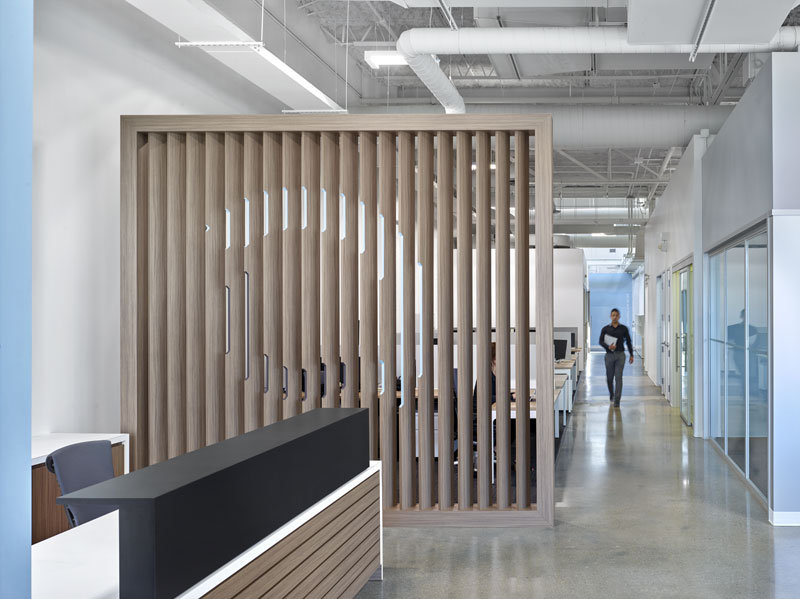 Addressing noise concerns in the design
The goal was to have a large, open office that included a flexible open café area, meeting rooms with one glass wall, and smaller huddle areas, as well as private rooms in which to make phone calls. Over the years, several clients had requested similar designs, but had a number of concerns about acoustic performance in this office style, including:
while open offices are attractive and trendy, it can be difficult to maintain privacy and productivity in an open space;
glass allows more visual connectivity space, but a single pane of glass does not offer adequate isolation to minimize sound transfer, introducing a fear that any solution to achieving a higher degree of privacy would be extremely cost-prohibitive; and
high ceilings are attractive, but often the weak link when it comes to noise—particularly if they are left open—and acoustic ceiling tiles can also be an issue without fully understanding their expectations of privacy.
This last issue was a key challenge for the team, because the goal was to design walls that were not built up to the ceiling, but still maintain adequate privacy for each room.
The team considered each concern and addressed it in the office design to demonstrate how the right design and amount of acoustic absorption can make an open office work without compromising privacy.

Control the content you see on ConstructionCanada.net!
Learn More.