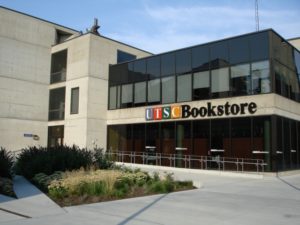 Construction company Pomerleau has been awarded a design-bridge-build contract for the construction of a new residence hall at the University of Toronto (U of T) Scarborough. Delivery is scheduled for the Fall 2023 semester.
"We are very proud to be partnering with the U of T Scarborough for the delivery of this unique Passive House building, which is set to be one of the most eco-efficient in the country," said Patrick Stiles, vice-president of Pomerleau. "Our focus on building innovative and sustainable buildings has never been stronger, and we are excited to work with the U of T Scarborough to create a safe, healthy, and inspirational living environment for its students."
The building's low-energy design concept includes high-efficiency standards for building and window insulation, orientation, ventilation, and functionality.
The 24,629-m2 (265,000-sf) building will offer 746 beds in a variety of settings, including single- and double-occupancy bedrooms with semi-private shared washrooms, and single-occupancy bedrooms with private washrooms. The building will also include a servery, a dining hall, a kitchen, a collection of mixed-use spaces for workshop-style learning, as well as offices. An outdoor roof garden and terrace will complete the living spaces.
Throughout the construction process, estimation and building information management technology (BIM) will be used to maximize precision in material usage, energy-efficient planning, and timeline management. The site will also leverage the services of a robot dog to document site progress and support health and safety and quality standards management.