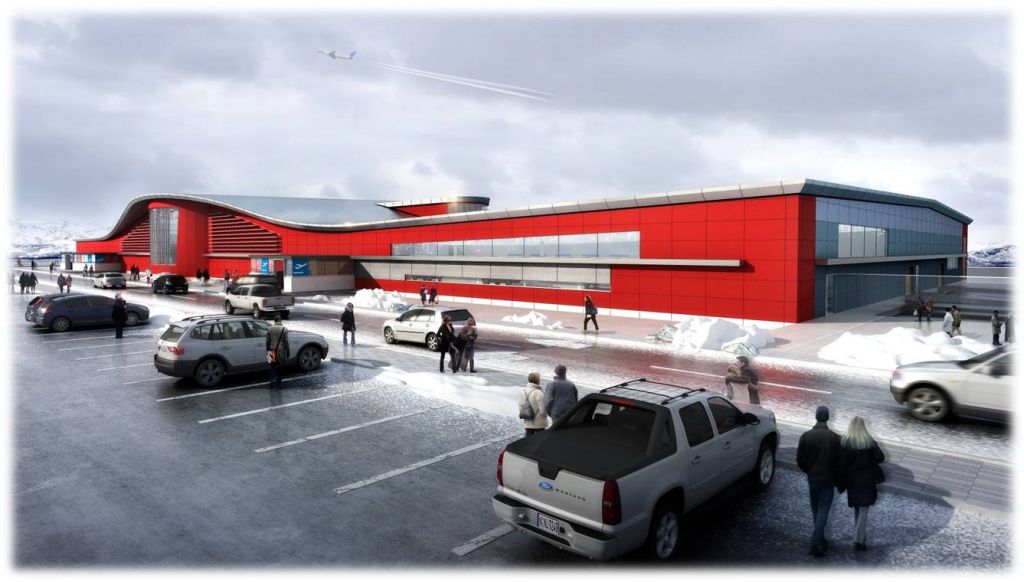 Plans for the Iqaluit International Airport—Canada's most northern public-private-partnership (P3)—are getting underway.
Arctic Infrastructure Partners (AIP) is the consortium selected to build, finance, operate, and maintain the facility for the next three decades. Additionally, the government's PPP Canada will partially fund the $230-million project and Stantec are design consultants to AIP.
Included in the undertaking are:
9900-m2 (10,6562-sf) airport terminal building;
expanded aprons for plane parking;
lighting systems;
upgraded runway;
6500-m2 (69,965-sf) combined services building for firefighting vehicles and maintenance equipment.
"We had three primary goals in the design of this project," Stantec's Noel Best explained to Construction Canada Online. "To produce a building at the leading edge of international airport construction, to design a facility that addresses the issues of the extreme artic environment, and to create a structure reflecting the interests, values, and culture of this northern community."
Construction is scheduled to begin next spring, with completion is anticipated for 2017.