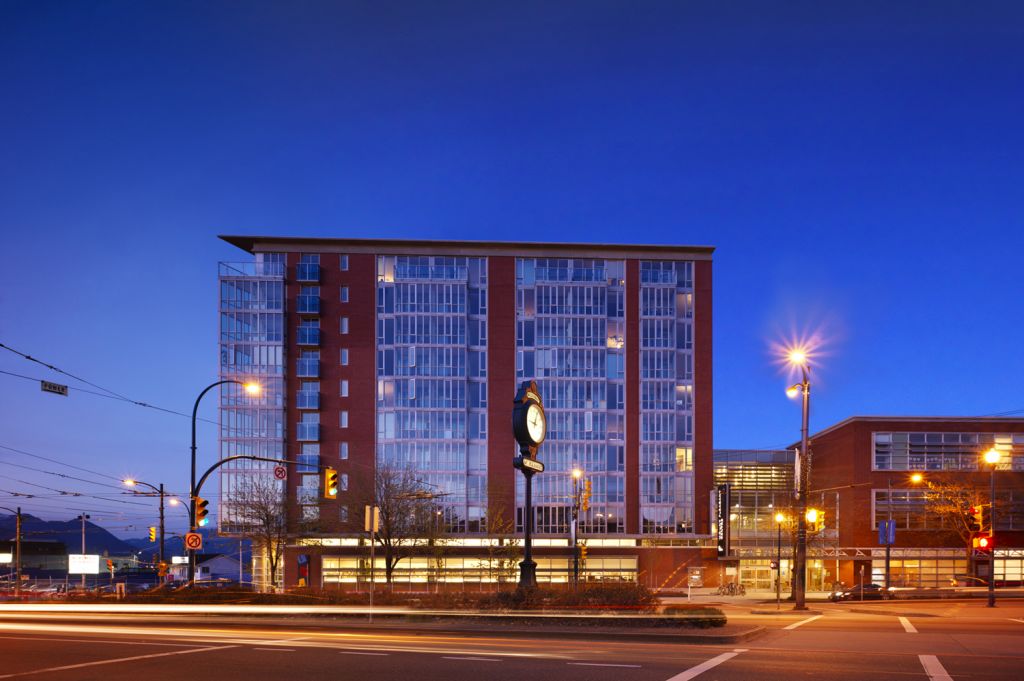 Vancouver-based firm Perkins+Will has been named one of Canada's 'greenest' employers for its fifth consecutive year.
Announced by The Globe and Mail, companies are judged based on environmental programs developed, success in the reduction of environmental footprint, and the level of employee involvement in the initiatives. More than 50 companies made the 2013 list and can be viewed here.
Perkins+Will was chosen based on various factors including those outlined in the firm's "Green Operations Plan," which calls for:
encouraging alternative transportation by providing transit subsidies and bike storage facilities;
decreasing water use by installing efficient plumbing fixtures;
lowering the amount of lights used daily within the office; and
improving the indoor air quality (IAQ) by incorporating air-cleaning plants.
The approach to sustainable building is also part of many of the firm's developing projects. Some of the projects getting underway include:
Marine Gateway (Vancouver, B.C.), a transit-oriented development targeting Leadership in Energy and Environmental Design (LEED) Gold;
Pitt River Middle School (Coquitlam, B.C.), a varied learning environment targeting LEED Gold; and
Edmonton City Centre project aiming to be a carbon-neutral development.
Overall, the firm's offices have 210 LEED-certified projects worldwide.