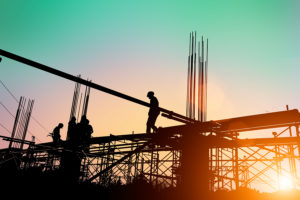 PCL Constructors Canada Inc. (Toronto) has developed a project document controls (PDC) site to share previously proprietary safety information with its partners, including fully downloadable documents covering the organization's health, safety, and environment (HSE) operating procedures, industry best practices, legislative requirements, provincial resources, and templates. PCL is a group of independent construction companies with diverse operations in the civil infrastructure, heavy industrial, and buildings markets of Canada, United States, the Caribbean and Australia.
Given that more than 70 per cent of the company's 3.6-million work hours tracked in fiscal 2017 were recorded by subcontractors, PCL's commitment to mentoring trade partners and clients is seen as essential to achieving its goal of ensuring every worker returns home safely, every day.
Several years ago and soon after the release of PCL's Construction Smarts and Life Saving Absolutes, members of PCL Toronto's district safety committee decided to think of ways to promote industry engagement.
"Collectively, we decided an open forum fostering the development of positive relationships between our senior management and trade ownership would promote a collaborative approach to safety excellence that would help to drive the messaging down to the workforce, and in turn, positively influence the culture we all strive for," says PCL Toronto vice-president Kelly Wallace.
Throughout 2015 and 2016, PCL Toronto's HSE and senior management teams conducted seminars on worker safety.
"During the seminars, it became evident the open forum was of great value in enabling collaboration and sharing of best practices between companies, and throughout these discussions, participants collectively agreed safety should not be proprietary, and the sharing of safety-related resources would be a catalyst to improve and enhance our industry safety culture," says Sean Scott, PCL Toronto senior district HSE manager.
This resulted in PCL Toronto sharing its previously proprietary safety information. Toronto's HSE team continues to strategize on next steps for the platform and an upload function is in the works for trade partners to submit their annual trade contractor evaluation documents and project specific premobilization and monthly safety submittals, which would further streamline and provide both project personnel and trades with superior efficiencies in the administration of HSE requirements.
"Together, with a continued focus on safety leadership—to take responsibility for our own safety and the safety of others by requiring all workers to understand and comply with HSE requirements, intervene whenever needed, and identify and mitigate hazards prior to activities—we will continue to improve and enhance our industry's culture, as only by working together as partners and not individual companies will we achieve our shared goal of zero incidents," says Wallace.
Click here to access PCL Toronto's HSE Resource Portal.