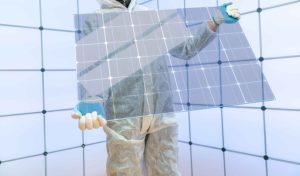 PCL Constructors Inc. (PCL) has joined an international engineering, procurement, and construction (EPC) consortium to provide detailed design and pre-construction engineering for a $400 million patterned solar glass manufacturing facility in Selkirk, Manitoba.
PCL primarily serves the civil infrastructure, heavy industrial, and buildings markets. Supported by a strategic presence in more than 30 major centres, including a significant presence in Manitoba, PCL has over 100 years of client-focused delivery and annual construction volumes of more than $8 billion.
Other firms in the consortium are:
Henry F. Teichmann, Inc. ("HFT")—a U.S. specialty engineering contractor with more than 75 years of expertise delivering turnkey glass manufacturing facilities. With regional offices in the UK, China, the Philippines, Singapore, and St. Croix, HFT has design-built over 300 production lines throughout 47 countries for some of the most respected names in the glass manufacturing industry.
Fives Group ("Fives") —a French industrial engineering group with operations in nearly 30 countries including a division focused on the design and installation of energy-efficient technologies for glass melting, roll pattern machinery and annealing Lehrs specific to the production of solar glass.
Bottero S.p.A. (Bottero) —an Italian manufacturer of highly automated machinery for glass production and cold-end processing lines. Often working in partnership with Fives and HFT, Bottero has significant experience in the design, supply, and installation of patterned solar glass equipment in over 50 facilities since inception.
ELRUS Aggregate Systems ("Elrus") —a specialized Canadian manufacturer of aggregate processing equipment. Since 1975, Elrus has been providing services in the form of equipment, parts, maintenance, engineering, and design support to maximize the efficient recovery of valuable minerals.
The company behind the patterned solar glass manufacturing facility is Canadian Premium Sand Inc. Its facility will use high-purity, low-iron silica sand sourced from its wholly owned Wanipigow, Manitoba, quarry leases and renewable Manitoba hydroelectricity.
"After conducting an extensive request-for-proposal and bid evaluation process, we are pleased to align ourselves with this highly experienced and multi-disciplined EPC consortium," stated company president and CEO, Glenn Leroux. "As we progress the development of our solar glass manufacturing project to shovel-ready status, this group of professionals will deliver a comprehensive design to achieve our goal of manufacturing the highest-quality and lowest-carbon solar glass available. Additionally, with the design process focused on value engineering to drive operational and capital cost efficiencies, CPS will be positioned to maximize our already strong project economics."