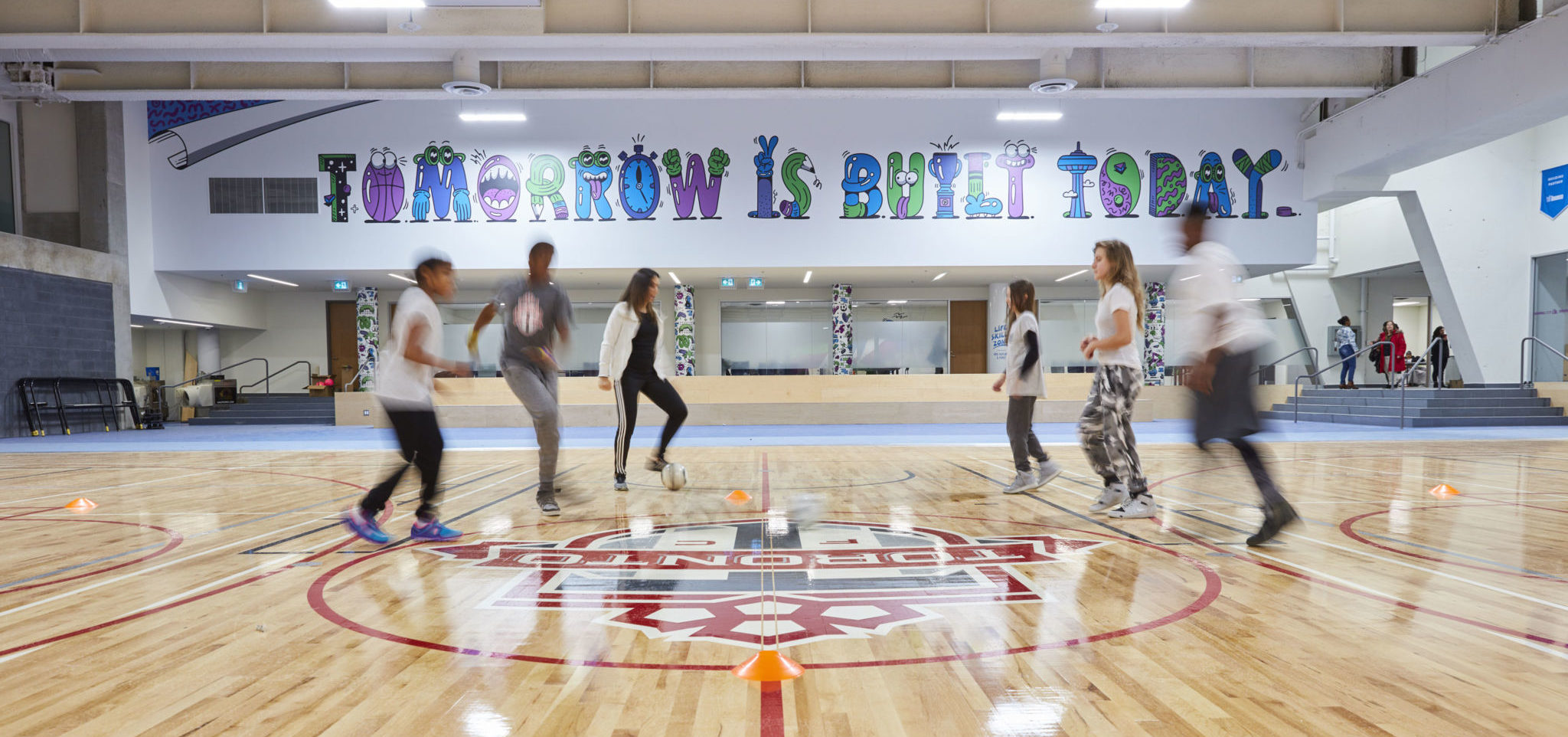 With PCL Constructors Canada as the construction management partner, the Maple Leafs Sports and Entertainment (MLSE) Foundation opened a new facility to support youth in the community in early January. To do so, the companies transformed an old building located at Toronto's 259 Jarvis Street.
MLSE LaunchPad is focused on providing Sport for Development programming to those aged six to 29, encouraging the development of healthy bodies and minds as well as school and work readiness through physical activity. Open seven days a week, the MLSE LaunchPad building was previously vacant, originally intended to be the site of a community roller rink (which was never built).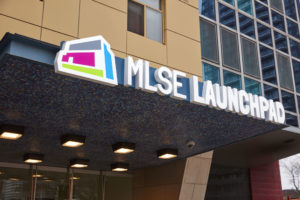 "The opening of MLSE LaunchPad is about transformation," says Larry Tanenbaum, MLSE chair. "Of course it signals an impressive transformation of this space thanks to the support of so many partners on this project, but most importantly, the opportunity this facility offers to transform the lives of thousands of youth and better our community."
The facility was constructed thanks to more than $6 million in funding. The 3900-m2 (42,000-sf) space features:
classrooms;
space for hockey, basketball, and soccer;
change rooms;
washrooms;
a climbing wall;
offices;
storage space;
mechanical and electrical space upgrades; and
a teaching kitchen.
"MLSE is very proud of its legacy in the community and believes that all kids should have access to sport and the ability to develop life skills through play," says Michael Friisdahl, MLSE's president and CEO. "Being a valuable community partner and contributing to the building of Toronto into a world-class city is one of MLSE's top priorities and MLSE LaunchPad is an important part of that vision."