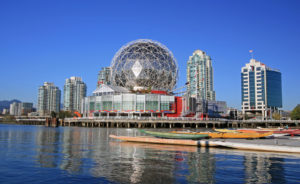 The Passive House Canada Conference will be held at the Vancouver Convention Centre East, Vancouver, from November 7 to 8. This event will bring together building professionals, manufacturers, and suppliers.
Across Canada, a multitude of Passive House buildings are built, under construction, or in the design phase. Adoption of Passive House methods is particularly strong in Vancouver, where these structures represent 20 per cent of rezoning applications.
The conference's theme is "Partnering for Transformation." Gernot Vallentin, Dipl. Ing. Architekt, Architektur-Werkstatt Vallentin, Germany, is the keynote speaker. Sonia Zouari of Parks Canada and an editorial advisor to Construction Canada is one of the speakers.
At the conference, those new to the standard will find opportunities to network and learn from other Passive House enthusiasts. Some of the sessions are:
Passive House Design for Commercial Offices – Scaling Up, Design Tools, Overheating, and a Client's Motivation;
Application of Advanced Thermal Insulation Materials in Energy Efficient Buildings
Scaling New Heights: Passive House at Scale;
A Post Occupancy Review of Vancouver's Largest Passive House Certified Building; and
Passive House in the North: Feasibility and Case Studies in Northern Communities.
The conference takes place in conjunction with the Canadian Wood Council's Wood Solutions Conference—November 6—and the 76th session of the UN Economic Commission for Europe's (UNECE's) Committee on Forests and Forest Industry, from November 5 to 9.
To register, click here.