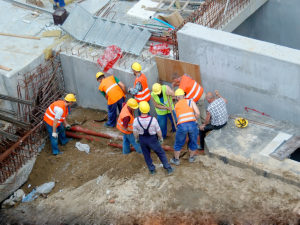 A new affordable, independent, and Passive House certified senior rental project has begun construction in Vancouver, British Columbia. It is one of the first projects of its kind in the city.
Representatives of the Canadian government and the Federation of Canadian Municipalities declared a $10 million investment in the project through the Green Municipal Fund's Sustainable Affordable Housing initiative. The funding will support the redevelopment of two buildings to create 157 units, primarily intended for low- and moderate-income seniors and people with physical disabilities. The Canada Mortgage and Housing Corporation and BC Housing also provided funding for the project.
The two new Passive House certified buildings will be operated by Brightside Community Homes Foundation. The project will be purpose-built to help seniors age in place and will accommodate accessibility needs by designating 20 per cent of the homes for residents with mobility challenges. The buildings will also include accessible common areas and amenities designed to enhance community interaction.
The project is expected to be completed by spring 2024.