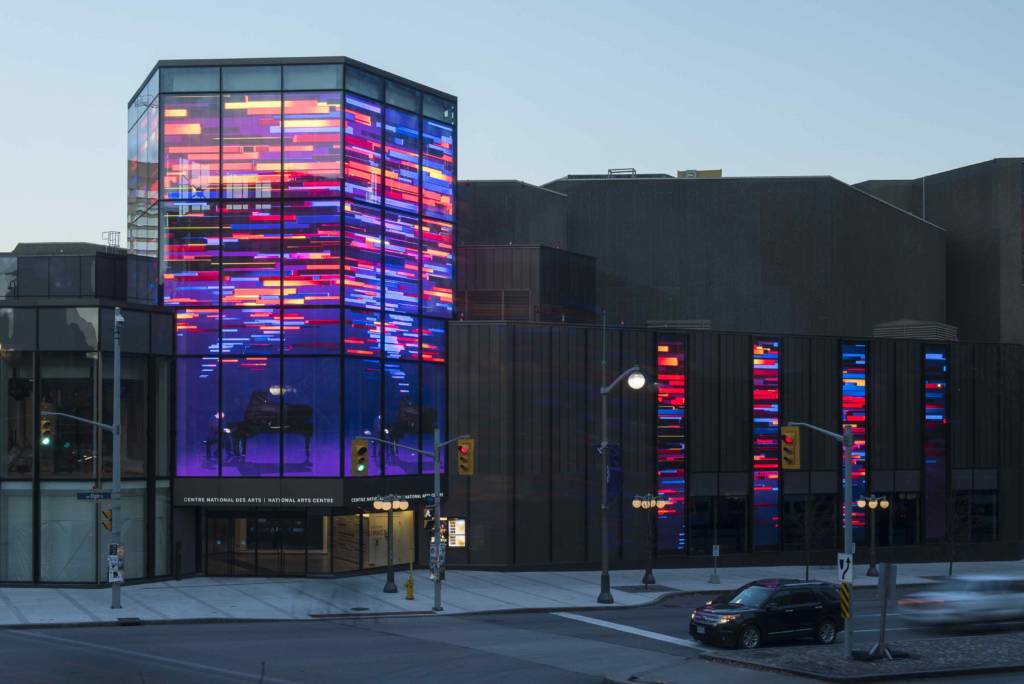 On New Year's Eve, Ottawa's National Arts Centre (NAC) will debut the Kipnes Lantern—the signature feature of its architectural rejuvenation project. Developed by Diamond Schmitt Architects, the three-storey installation is the largest transparent light-emitting diode (LED) screen in North America.
"The unique see-through technology of the screen complements the transparency established in the new public wings that enwrap the NAC and provide connection with downtown Ottawa and outstanding views of nearby landmarks," said Donald Schmitt, the firm's principal.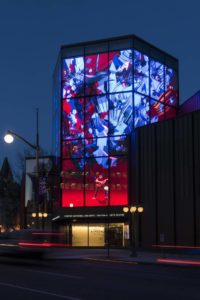 The $225-million project effectively creates a 'fifth stage' at the four-stage arts complex. The screen will display NAC productions, as well as those performed on stages across the country.
"The Kipnes Lantern is a beacon for the performing arts, showcasing the breadth and excellence of the music, theatre and dance being produced across Canada," says Peter Herrndorf, the centre's CEO.
Throughout the year, the screen will also feature short digital productions created by Montréal multimedia entertainment studio Moment Factory. Additionally, the Lantern will recognize events of national importance, such as Canada Day, Remembrance Day, and National Indigenous Peoples Day.
The NAC rejuvenation project began in July. Renovations included the addition of audience and presentation wings, updates to performance spaces, and the reorientation of the building's entrance.
The Kipnes Lantern will be unveiled December 31 at 8:45 p.m.
To read more about the Kipnes Lantern, click here.
To read more about the rejuvenation project, click here.