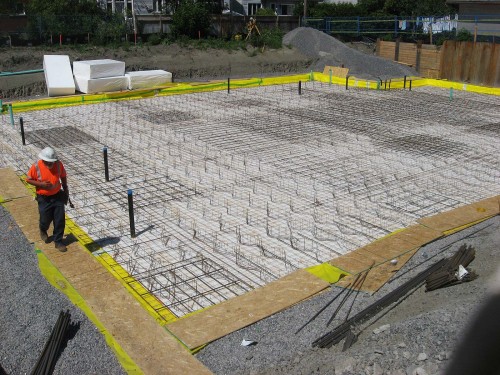 Ottawa Salus is hosting an International Passive House Days event to introduce Salus Clementine, its newest project earning pre-certification and recognition as a North America Beacon Project.
On Nov. 13, the event will kick off at Hometown Sports Grill in Ottawa and includes afternoon lectures by Andrew Peel on Passivhaus fundamentals and James Drysdale on air-sealing. On Nov.14, there will be a series of technical presentations on Salus Clementine's Passive House envelope, including a lecture on tray slab by Ken Williams and insulated panels by Jeff Armstrong. Peel will speak again on ventilation principals and CVS Architects' Sonia Zouari will give an overview on the heating, ventilation, and air-conditioning design.
"Attendees will get the chance to understand what Passive House is all about," said Zouari, the project architect for Salus Clementine. "For over two decades, this construction standard has represented state-of-the-art comfort and energy efficiency. The presentations and videos will show technical solutions to achieve air tightness, how to ensure thermal bridge-free construction, and how to achieve continuous ventilation by delivering heating and cooling solely through ventilation air."
Salus Clementine is currently North America's largest Passive House project built to the International Passive House standard, the continent's first light steel Passive House construction project, and the first affordable multi-residential housing in Canada targeted to certification. It will feature a geoslab tray foundation, 30-cm (12-in.) thick insulated wall panels attached to the outside steel frame, and 30-cm thick insulated roof panels with integral l-joists. The annual heating demand is 12kWh/m²a.
Salus Ottawa is also opening the Clementine construction site for tours during the two-day event.
To view participating projects around the world, click here.