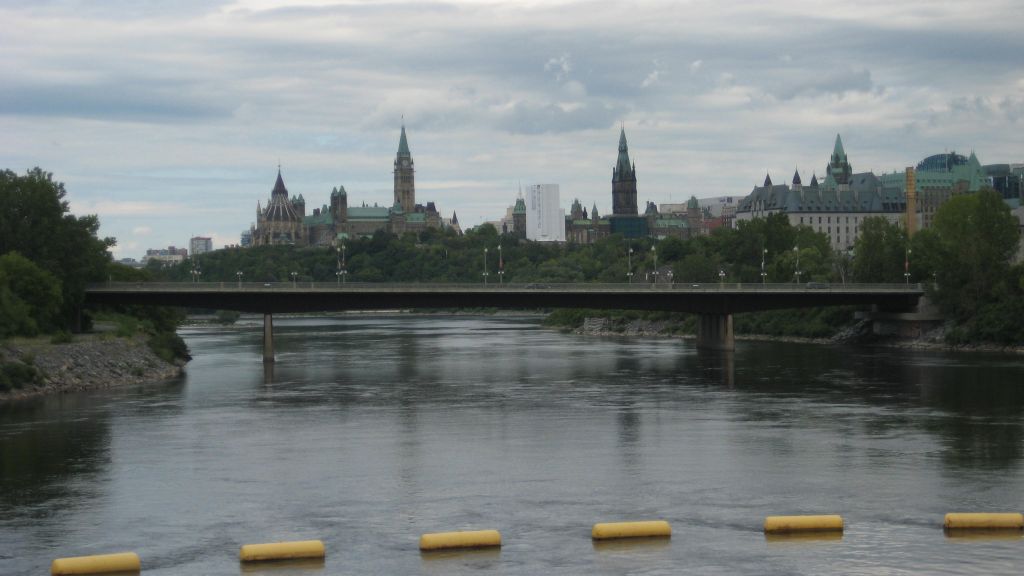 An Ottawa bridge has won the Outstanding Infrastructure Project award in this year's American Shotcrete Association (ASA) competition, celebrating projects that use pneumatically applied concrete or mortar.
The 2010 structure rehabilitation project of Portage Bridge, designed by Genivar & National Capital Commission, won for its innovative and effective use of the shotcrete process in the arena of infrastructure repair. Owned by the Ministry of Transportation Ontario (MTO), the shotcrete contractor was Coaster Concrete.
"The awards provide an opportunity for the shotcrete industry to recognize exceptional work among its peers, and the program serves as real-world examples to the construction industry of the versatility of the shotcrete process of placing concrete and the exceptional efficiency and sustainability advantages inherent to the process," ASA's Chris Darnell told Construction Canada Online.
Other winners included:
• Outstanding Architecture Project: Soleri Bridge & Plaza (Scottsdale, Ariz.)–shotcrete contractor: Fisher Shotcrete, Inc., general contractor: Howards S Wright, architect/engineer: Douglas Architecture & Planning and Steve Martino & Associates/Gookin Engineers, project owner: City of Scottsdale; and
• Outstanding International Project: Al Ain Wildlife Park & Resort Retaining Wall & Artificial Rocks (Al Ain, UAE)–shotcrete contractor: Imagineering AD, general contractor: HILALCO, architect/engineer: EDSA, project owner: The Zoo & Aquarium Public Institute in Al Ain.