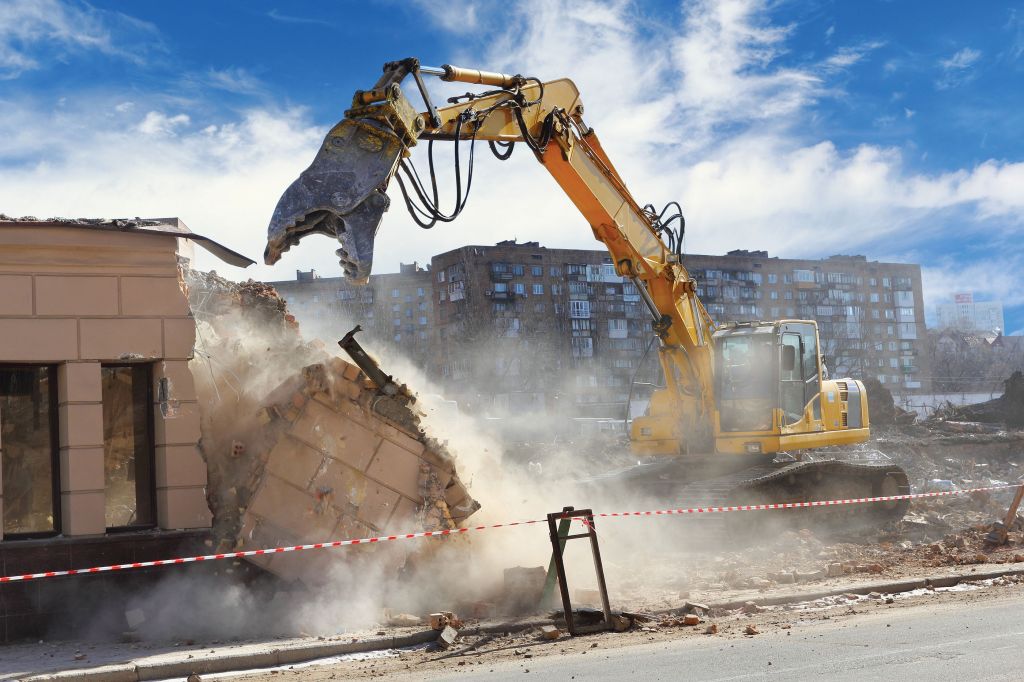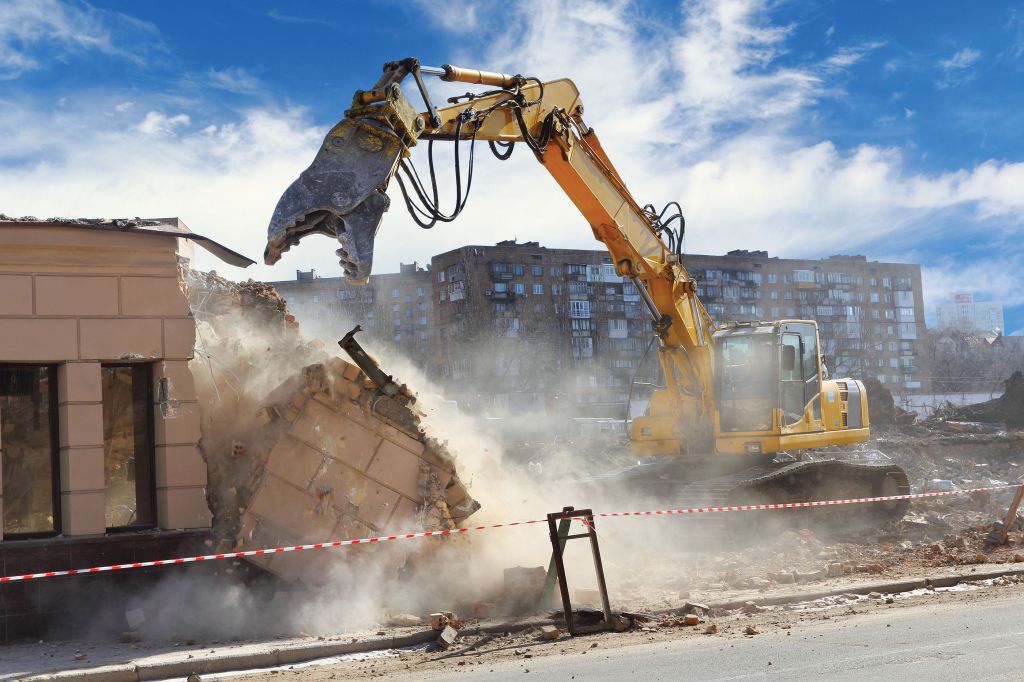 By Meirav Even-Har
Depending on a particular project scope, construction and demolition (C&D) waste from commercial buildings can have wide and varied dimensions. Waste prevention includes a discussion on building design and material selection, whereas 'diversion' may examine building deconstruction, source separation, material reuse, and recyclability options. There are also factors such as regulations, cost, and time to consider.1
When disposed, C&D waste contributes to global greenhouse gases (GHGs) and land pollution when buried. However, reused or recycled materials can be resources generating economic benefit or value. Companies integrating waste reduction and diversion into their operations realize the business case—material reuse and recycling aligns with corporate sustainability mandates, creates a revenue stream for recycling certain waste streams, and enables greater due diligence with sub-contractors and suppliers.
Setting the stage: why C&D waste and materials matter
Whether global, regional, or local, statistics point toward a similar picture: C&D waste accounts for a significant proportion of refuse in landfills. According to 2011 United Nations Environment Programme (UNEP) report, "Towards a Green Economy: Investing in Energy and Resource Efficiency," construction and demolition represents 10 to 15 per cent of total waste generated in developed countries. In Canada, C&D waste represents as much as one third of municipal waste streams according to Public Works and Government Services Canada (PWGSC).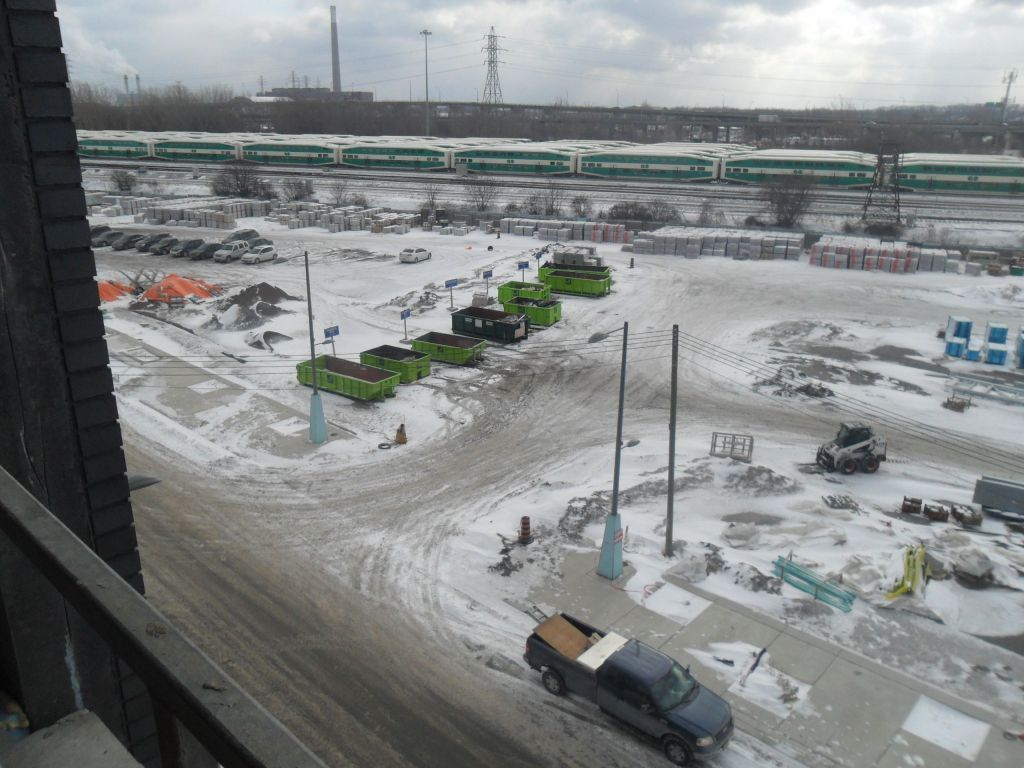 C&D waste has garnered the attention of several of the country's largest municipalities, as well as provincial/territorial governments. New landfill space is difficult to secure and disposal options that include thermal application have long-term application and approval processes. Hence, the issue of C&D waste is likely to remain high on policy-makers' priority list.
Environmental impacts
Although C&D is classified as a high-volume waste, it has a relatively low impact when compared to other common waste streams—such as organics in terms of methane emissions, and electronic and electric waste (i.e. e-waste)—when analyzing toxicity. That being said, it has a significant environmental footprint through transportation and disposal-related pollution. The most considerable impact is the loss of raw resource efficiency. In other words, the greatest impact is associated with what is not being recycled or reused, which influences the ongoing need for virgin resource extraction.
According to a 2012 UN Global Compact and Accenture report, "Sustainable Energy for All: Opportunities for the Construction Industry," approximately half of all extracted raw resources are used to make construction materials—although this figure is not exclusive to building construction materials. The significant amount of energy and resources required producing new building materials—mining, transportation, and manufacturing—also include GHG emissions associated with each stage of making new building materials.
Economic impacts and opportunities
There is a clear economic incentive to divert C&D waste where possible to avoid landfill fees, which tend to be higher for materials to be recycled. Due to a well-established market for building materials, such as wood and metal, there is also money to be made.
Some materials—like plastics—may not generate net revenue, but help offset hauling costs. Of course, the price of materials varies by location and market need.
An additional financial incentive is the more that can be reused onsite, the lower the number of pickups, which can reduce transportation costs. For example, slate and tile shingles, concrete, and brick can be recycled onsite with a mobile crusher for application such as fill and capping and/or hard landscaping.
Laura McAlpine, environmental and sustainability manager with waste collection and management firm, GFL Environmental, explains the market for C&D materials is growing.
"Value can be found increasingly in construction materials, both during the process of development and destruction. Many materials can either be reused or recycled—for example, used asphalt chunks can be melted and mixed to create quality hot-mix asphalt," she said.
McAlpine also notes materials such as wood and metal can be more valuable than others, but drywall and asphalt are becoming increasingly popular in the recycling industry, driving availability for collection and end-processing. At the same time, wood loses its value and recyclability once treated, and can be bulky and difficult to transfer from one facility to the next.
For Peter Moonen, sustainability co-ordinator at Canadian Wood Council (CWC), the recoverability of wood is part of a complex ongoing project.
"The wood industry has been looking at the various products that go into landfill and their condition," he explains. "Are the wood pieces broken? Are they too small? Has the wood been contaminated? If so, is it by metal? Paint?"
Using this type of information, the industry drives research to better understand what can be done with various wood wastes from construction and demolition projects. Moonen notes the solution must include not only an assigned monetary value to a given material, but also total cost for handling. For example, a study in North Carolina presented at the 2008 Building Materials Reuse Association conference showed recovered wood costs $8 per unit, whereas new material is only $3. For most builders, the economical solution for most dimension lumber wood is to grind it for biomass or mulching.
Andres Bernal, managing director of sustainable building services at construction firm EllisDon Corporation, points to the simple economics on any given construction site—recycling is cheaper than disposal. For sub-trades contracted by the company, there are fines and penalties for non-conformance with EllisDon's waste diversion requirements. Hence, the business case for material diversion is made for all those involved in a project.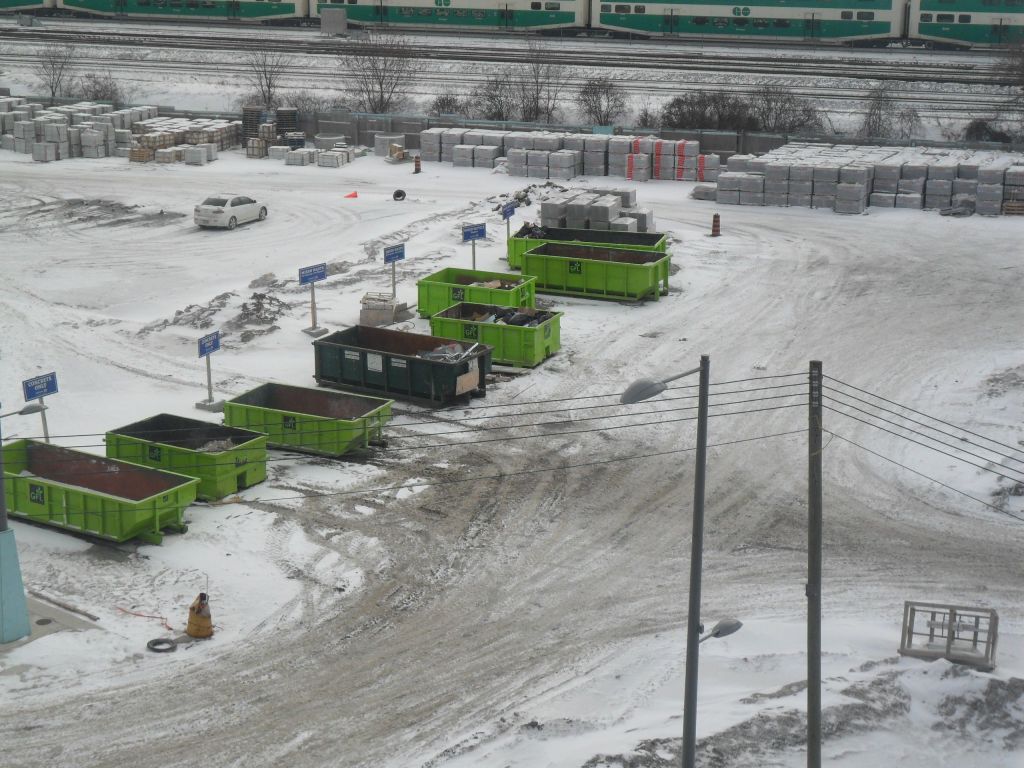 Operationalizing C&D waste reduction and diversion
A 2006 Recycling Council of Ontario report, "Let's Climb Another Molehill," states "the most effective mechanism to reduce waste exists during the design phase of construction activities."
This report examines C&D waste diversion and related impacts of GHG emissions, providing a tool to help operationalize waste reduction and diversion.
According to the report, companies wishing to move from concept to reality are advised to follow five essential fundamentals:
Good planning can reduce the cost of managing those wastes with high negative value.
Waste planning tools should be regionally sensitive to account for available markets.
Communication between and within site staff is paramount to obtaining results.
Diversion results and net costs should be tracked and compared against original assumptions.
In moving toward meaningful change, clear direction is the next best thing to speed.2
The planning and implementation phases of a waste reduction and diversion management plan require an understanding of applicable regulations and best practices specific to the site's characteristics and location. The best practices outlined in these five fundamentals, as detailed in the following paragraphs, can be incorporated into any site and corporate business model.
Planning phase
Planning waste reduction and diversion before demolition and/or construction is crucial to achieving set priorities and goals. In Ontario, large construction and demolition sites must complete a waste audit and a waste reduction work plan, which includes stating project-specific diversion goals.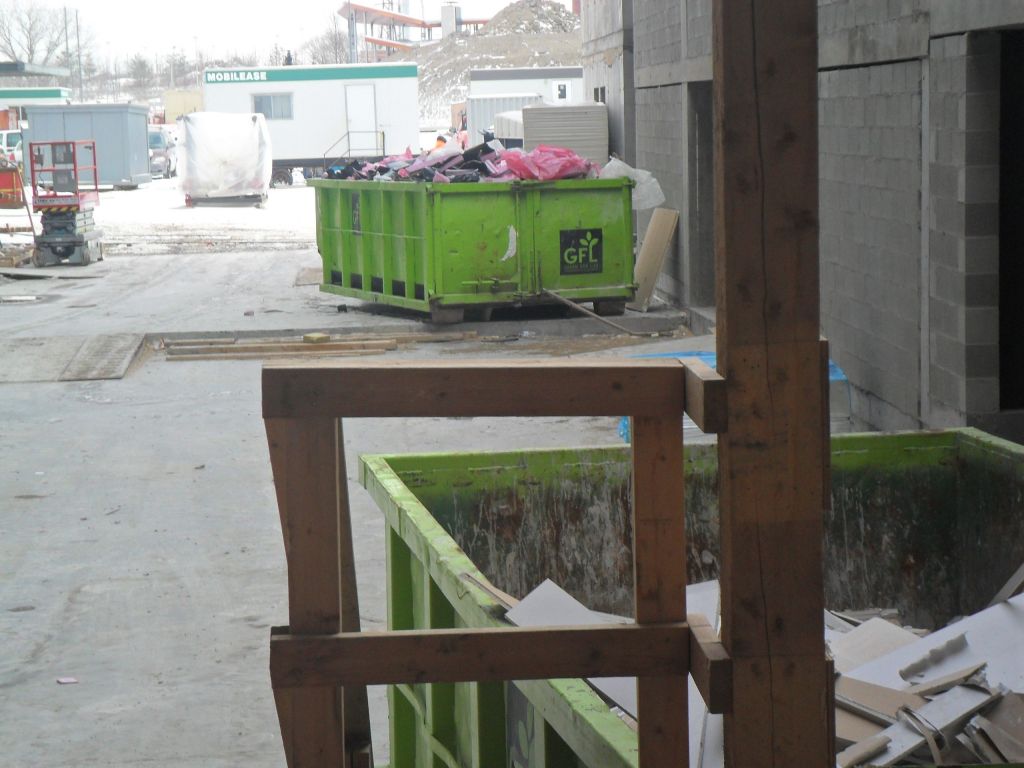 Gil Yaron, a Vancouver-based expert in construction and demolition waste management best practices, describes changes in British Columbia:
"The City of Port Moody is the first in Canada to implement a demolition, land-clearing, and construction (DLC) diversion bylaw requiring contractors to create waste management plans and track waste receipts. Other municipalities in the Lower Mainland have implemented, or are considering the implementation of, DLC waste diversion policies."
Regulatory activity, at the local and provincial levels, has increased in recent years. This signals the need for greater accountability in how C&D materials are managed.
Whether regulated or not, incorporating material sorting, reuse, and recycling should be part and parcel of any given project, especially because it helps create efficiencies, drive waste management costs down, and align with voluntary certification programs such as 3RCertified, Leadership in Energy and Environmental Design (LEED), and Green Globes.
For example, Green Globes' assessment includes requirements for both construction and demolition. Its Construction Waste Management Plan requires 50 per cent (by weight) of construction and demolition waste be recycled and/or salvaged. It also assesses the reuse of existing structures on the site, such as incorporating existing materials into site development and landscaping.
As waste management best practice, it is important to consider the following three key steps:
Conduct a waste audit to help establish the amount, composition, and nature of the waste streams generated. Also, include how the waste is produced, and how it will be managed.
Create a plan outlining the goals and actions to reduce and divert each material stream. Assignment of roles and responsibilities, timeline, and communication of the plan should be in place before project commencement.
Implementing the waste reduction and diversion plan by ensuring all the necessary components are in place. Since building materials are such an integral part of the job, the separation and collection, handling, and processing of waste helps create a more efficient work site.
For EllisDon, the company onsite, environmental policy takes advantage of local reduction, salvaging, and recycling opportunities by creating a projection—a site-specific waste reduction work plan meeting federal, provincial, and municipal regulations or other green building rating systems. It is also indicated sub-contractors, suppliers, and service providers are expected to assist with the preparation of the waste projection, keep track of the metrics, and follow the waste reduction plan during construction.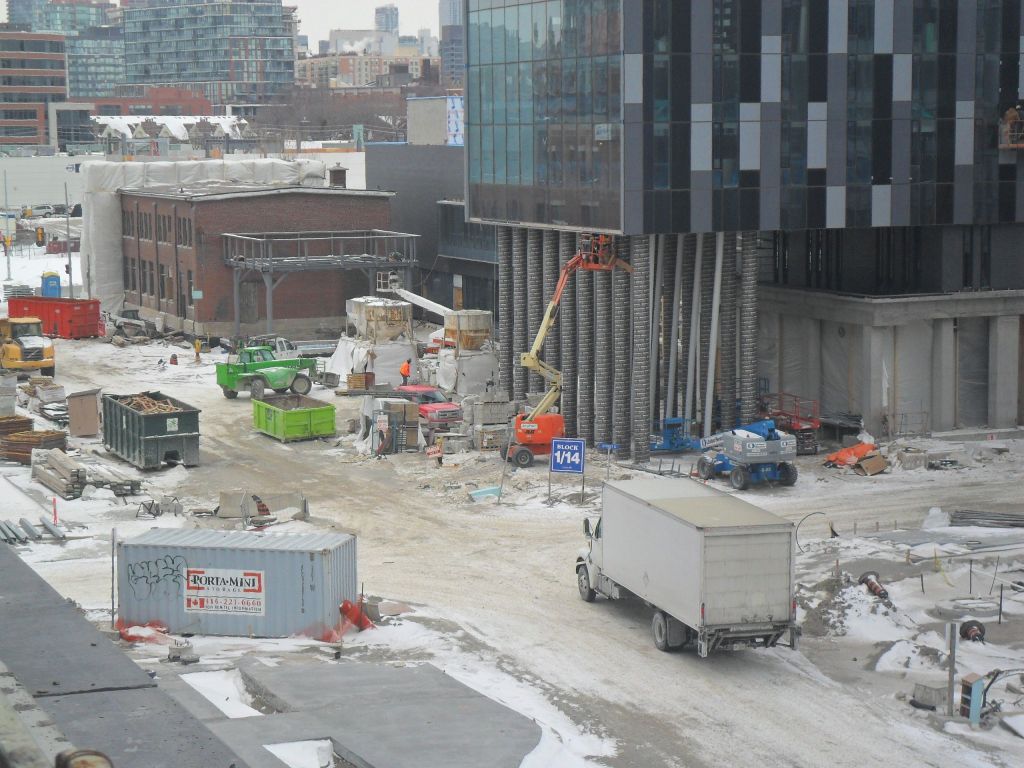 Implementation: deconstruction
According to the U.S. Environmental Protection Agency (EPA), demolition materials account for almost 50 per cent of the C&D waste stream. The first step to reduce waste at the site is deconstruction, which is the systematic disassembly of a building in order to maximize reuse, recycling, and recovery of materials.
CWC's Moonen sees the value of recovering wood and other building materials through deconstruction.
"Heavy timber is the most sought-after material," he explains. "Since it can easily be reused and doesn't take much time and effort to pull out, the product is often sold onsite."
Moonen is also quick to note some of the challenges faced by builders, namely timing. He explains a builder typically has a constrained period to demolish and construct a project according to permit requirements. An incentive may include quicker permitting process or cost reduction. For example, the City of Vancouver is aiming to remedy the issue through a new deconstruction permit available for single-family homes that provides reduced tipping fees, as well as adequate time for disassembly.
Recovery depends on building design, and Moonen argues how Canada builds is limiting future opportunity. For example, floor joists fastened with construction adhesive are almost impossible to recover, but if mechanical fasteners meeting code and structural requirements could be used, assemblies could be taken apart.
Implementation: source separation
Commercial building construction projects include multiple steps that are interlinked and time-bound. From securing development permits to mobilization, site grading and utilities, as well as foundations. Construction phases are timebound as a whole and to each other.3 Aside from time and cost, space is another important factor that can limit effective source separation. Space-constrained sites tend to have fewer bins and must rely heavily on their waste hauler to separate materials offsite. GFL's McAlpine adds that, aside from locations where multiple material separation containers are not an option, there is also the challenge of avoiding illegal dumping in collection bins. Illegal dumping occurs in semisecured areas with large, open bins, where furniture and other bulky items are thrown by nearby residents or businesses to avoid municipal or private collection charges.
While illegal dumping may be tricky to control depending on the site characteristics, behaviour by onsite crew can be positively infl uenced. It is important to engage everyone not only at the beginning, but also throughout the process. When new personnel arrive, they should be informed of the company's practices and how the construction waste management program works.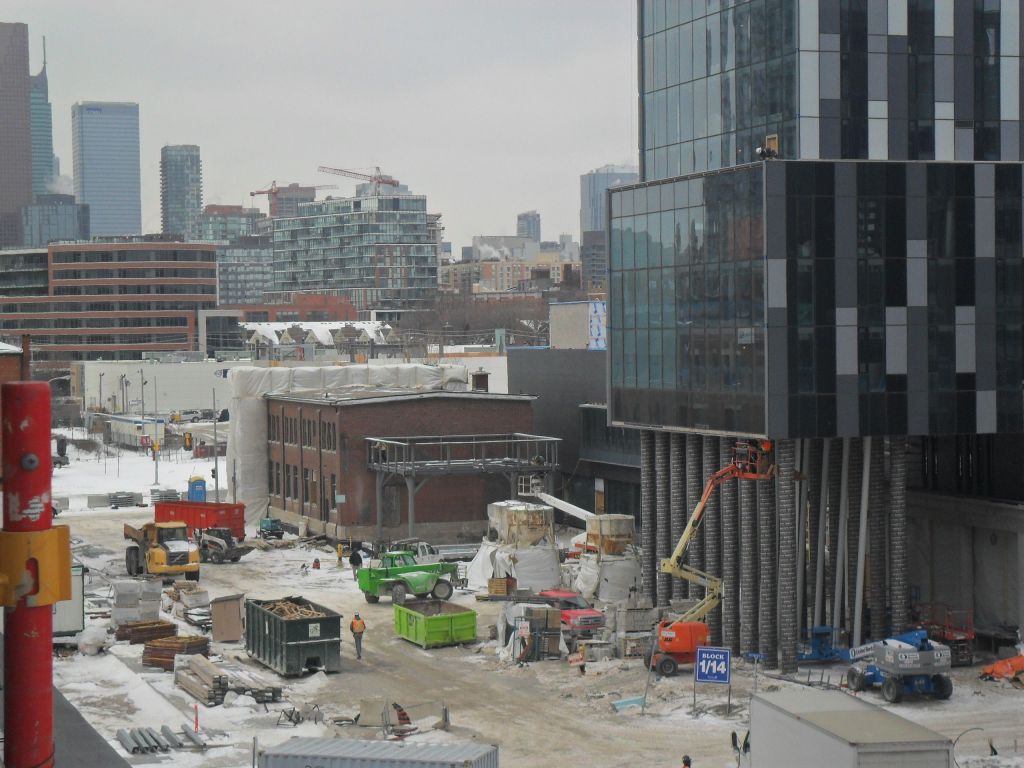 Implementation: collection and reporting
Onsite material sorting is a piece of a larger puzzle. For companies like GFL, it is also about co-ordinating proper capture and disposal of materials. At the receiving facility, there is the issue of contaminated materials or materials which are too mixed for sorting. McAlpine notes there is also an economic component when co-ordinating services, such as ensuring a recycling facility is within a reasonable distance from the customer site.
While 3RCertified, Green Globes, and LEED all assess and reward C&D waste diversion planning, management, and performance, it is up to each company to create an internal program that aligns with its core business.
"Infrastructure must be in place for an organized and efficient workflow," said Bernal. "Solutions range from using smaller bins at the material hoist, to having the right signage around the bins, having a projection onsite and comparing to it on a regular basis. We also have someone who keeps track on waste tickets and if needed has the leverage to demand accountability."
Yaron points out many municipalities south of the border are managing C&D waste from commercial and residential projects.
"In the United States, Green Halo is a waste management tracking tool that has been adopted by more than 500 local governments, as well as many large private enterprises. Certain municipalities, such as the City of Oakland (California), have been particularly successful with their DLC waste diversion strategies."
Whether at the municipal level or project-specific, it is key to plan, track, and report throughout the project cycle to ensure efficiency, and accountability by all parties. The more efficient a project is, the more economically attractive turning waste into resources. On the larger scale, McAlpine notes, it is about creating market conditions to generate a comparative demand or advantage for recycled products.
Moving Forward: team effort
The challenge for waste diversion in the commercial sector is leadership, Yaron explains. For example, in British Columbia, each municipality has its own approach to solid waste management, making it difficult to implement effective regional strategies.
For Moonen, identifying the real issues, and then focusing on solutions through collaboration, is the way to improve waste diversion in large projects.
"All the players need to be involved to ensure well-intentioned policies are also practical," he said.
Further, Bernal notes a combination of factors—communication, regulation, optimization, and awareness—are required to move the marketplace forward.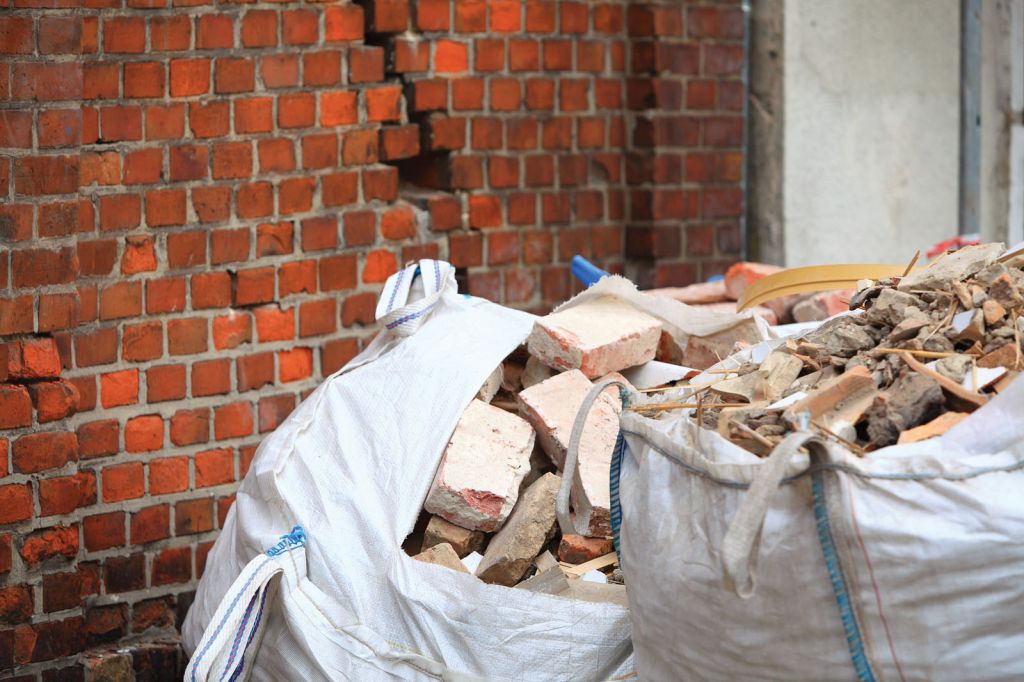 Diverting waste in Toronto's largest construction site
The largest sporting event in Toronto's history will commence in the summer of 2015 when the city is one of a host of municipalities welcoming the Pan American/Parapan American Games. In preparation for the games, several large capital projects are underway, or in the planning stages. Within this mammoth undertaking, the largest construction project is the Canary District, home of the CIBC Pan Am/Parapan Am Athletes' Village located next to the Don River in Toronto's waterfront district.4
The project's size is substantial, but Jorden Lefler, sustainability assistant project manager at EllisDon, shows how the project's true scope is even larger. With a focus on the site's waste diversion efforts, Lefler notes there are seven towers being constructed on five city blocks. Two additional brick buildings—409 Front Street (Canary building) and 420 Front Street (CN building)—are currently being restored.
The size of the grounds, apart from being impressive, also serves as an advantage to onsite material source separation. Not including dedicated bins near each constructed building, there is also a central depot area where larger bins, dedicated to each waste stream, are kept to accommodate material overflow. Diversion is a task taken seriously by EllisDon Ledcor, the company responsible for the site's construction project management.
The Athletes Village project has been designed to achieve LEED Gold as mandated by Infrastructure Ontario (IO), as well as Tier 2 development site by Toronto Green Building Standard. To meet these two standards, a 75 per cent diversion goal of construction materials must be achieved, including declaration from the receiving facility about the destination of each material stream. While the project is currently tracking at a far higher rate of diversion, the main objective remains achieving that goal by staying vigilant through regular supervision and communication.
For each phase of construction, a different sub-trade and crew of people need to be engaged with the collective effort to separate materials in the appropriate bins is part of the job. Whatever waste does not get sorted at the project site is separated at the receiving facility of GFL Environmental—the project's waste management service provider. The additional material sorting offsite is an added service to help the project reach its goal.
Targeting LEED Gold also means tracking materials at the site on a daily basis. Each morning, a GFL truck picks up and drops off bins. Bin locations may be altered based on the previous day's work orders sent to meet the ever changing needs of various buildings throughout the project's construction phases. If there is an issue identified, it is reported specifically per block and exact bin so those responsible for the issue can be approached. Additionally, having a detailed account of what happens at the site enables EllisDon Ledcor to compare waybills from GFL with its own work orders, ensuring there are no discrepancies in type of materials collected, and from which location. Having an organized source separation program with pre-defined bin pickup and drop-off work orders creates efficiency and thus less frequent truck traffic at the site.
Although many construction sites are a lot more constrained in size, there are central tenets that apply to all projects. While not an exhaustive list of all of the initiatives implemented at the Canary District site, the following may provide helpful tips for companies wishing to increase their diversion rates of construction and demolition materials.
Plan for success: make it clear and easy
Logistical plans for waste bins onsite should be clear and requested changes should be easily understood. Some tips to consider include:
having a general site plan with bin locations represented as squares—each bin is also shown in a larger image and with an appropriate label for the designated waste material;
highlighting portions of the each bin so site management knows how full a specific bin is before pickup;
labelling each bin with signage that matters for a specific container; and
having multiple signs (i.e. labels), which helps ensure information is visible to everyone who uses the bin, as well as the hauling service.
Driving participatory behaviour: applying carrots and sticks
A proactive approach to helping the project maximize its waste diversion should be implemented. This includes:
involving all sub-trades onsite, ensuring workers take ownership of all aspects of the job, including the waste generated—regular communication helps keep everyone engaged with the issue (e.g. sending regular emails informing of the overall diversion rate);
tracking per building monthly waste with results shared so there is friendly competition between the workers of each building;
having specific stipulations regarding helping the Pan Am project meet its LEED and Tier 2 site goal of 75 per cent diversion in all sub-trade contracts;
implementing penalties for non-conformances to enforce accountability by each sub-trade group working at the site; and
informing foremen of occurrences of source separation program's non-observances, which are then responsible to ensure the crew is made aware and the issue is not repeated.
A dynamic system for a complex project
As onsite activities change based on the construction phase, the bin allocation and collection is modified to adjust for volume or accommodate a new waste stream. The following are tips on keeping tracking systems in place:
adjust logistical plans every time a bin is moved or added;
provide each worker and material hoist with at least two bins kept specific to the activity, taking place at a specified time frame;
locate central bin area onsite where overflow can be dumped into larger material designated containers;
capture waste information per building by weight, with infrastructure (i.e. bins) amended per activity;
track bills using logistical site-plans, frequent and regular tracking of bin capacity, and comparison of work orders with bills;
clarify billing discrepancies between pickup and sorting facilities can be clarified and adjusted given the detailed tracking process in place (e.g. mixed recycling can sometimes look like garbage, which is discovered at the receiving facility)—adjustments are made and recorded so bills are adjusted accordingly; and
consider garbage costs more per weight than recyclables; the amount of cost variance depends by material.
Conclusion
The business case for reducing and diverting waste from excavation, demolition, and construction activities is so easily made, it may be a wonder why C&D waste in landfill is still an issue. Although price signals, time, and site constraints, as well as market for recyclables, all offer potential challenges, immediate improvement across the board is not far-fetched. Aside from the sustainability aspect, there is money to be made even if it means additional planning and communication.
In the mid- to long-term, a multi-tiered, multi-stakeholder approach to tackle the issue of C&D waste should be implemented. There is a role for local and regional governments, architects, developers, construction management companies and trades to be involved in what is at times taken for granted: the built environment.
Notes
1 The author would like to express thanks to those individuals who provided their insights in writing, by phone, and in person: Andres Bernall, Jorden Lefler, Laura McAlpine, Peter Moonen, Robin Reyem, Jiri Skopek, and Gil Yaron. (back to top)
2 For more, see Recycling Council of Ontario's (RCO's) "Let's Climb Another Molehill – An Examination of Construction, Demolition and Renovation (CRD) Waste Diversion in Canada and Associated Greenhouse Gas Emission Impacts." (back to top)
3 See DJ Hostick et al's, Characterizing Building Construction Decision Processes to Enhance DOE Program Design, prepared for the U.S. Department of Energy. (back to top)
4 To learn more about the CIBC Pan Am/Parapan Am Athletes' Village project, visit www.ellisdon.com/panam-athletes-village. To see the Canary District construction site webcam, visit www.canarydistrict.com. (back to top)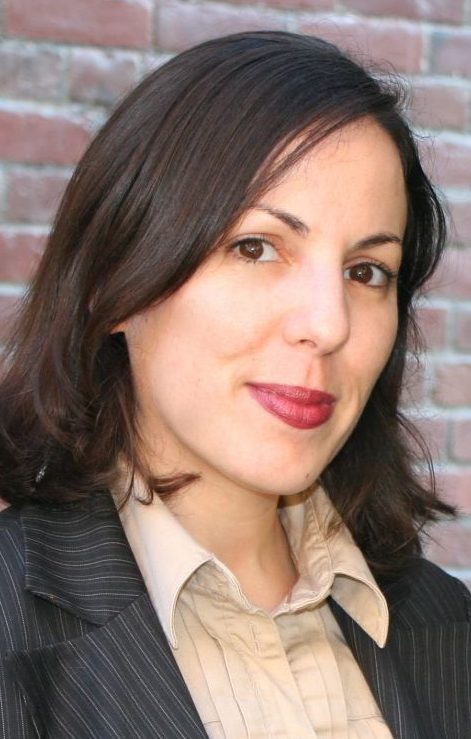 Meirav Even-Har is program manager of 3RCertified, a waste reduction and diversion certification firm. She is involved in 3RCertified's developing externally verified assessment module for construction and demolition sites. The program is designed and delivered by Recycling Council of Ontario (RCO). Even-Har can be contacted at meirav@rco.on.ca.

Control the content you see on ConstructionCanada.net!
Learn More.