By Shash Anand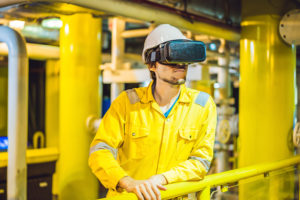 Extended reality (XR) has become a hot topic across industries. The promise to remove longstanding barriers that limit the ways in which organizations work and create new methods of engagement are just two ways its application can lead to bigger ambitions.
Field services in the construction industry are perfectly situated to reap the benefits of XR technology. By their very nature, field services operate in fluid, remote capacities, with decentralized management and remote workers reporting with regularity to a control centre. Their remote functions have become more complex as needs continue to advance and their expectations have outpaced existing technology. Common challenges include managing communications with in-field staff and having the right technology, tools, and information to meet expectations on how to work effectively in the field. To stay ahead of these demands, XR presents a compelling solution. Employing XR technologies in the field, such as augmented or virtual interactive experiences, would allow those working remotely to simulate the in-person experience, in many cases with just a few simple swipes of a mobile app.
How and where to leverage XR in the field
XR provides either an interactive experience of a real-world environment enhanced by augmented reality (AR) and virtual reality (VR) or blends the real world with the virtual through mixed reality (MR) technologies. These can be used across multiple sensory modalities—sight, sound, touch, smell, taste, and so on. Functionally, this technology can be used on mobile devices like Google Glass, Microsoft HoloLens, and Oculus Rift.
XR technology has vast application potential for field services teams.
Digital reality
XR allows construction companies to better see their options onsite without referring to traditional blueprints. By creating a digital reality superimposed on top of the physical world, XR allows users to explore, play, and manipulate the relationship between the two—moving elements onsite virtually first to determine the right placement of objects before fully committing.
Visibility
Schematics can be pre-uploaded and overlaid on a piece of equipment or machinery, making it easy for technicians to gain full visibility into whatever they are working on, without even taking the equipment apart.
Connectivity
Not every field services technician is as knowledgeable as their more senior or experienced peers. With XR, the technician in the field can simply put on their wearable device, connect to their colleague, and allow them to annotate and markup whatever they are seeing, making it seem like those annotations are right on the machinery or electrical panel they are servicing.
Customizability
With the eventual 5G rollout, one can expect a proliferation of mobile solutions with customized user experiences created for the specific needs of field services teams. These solutions, increasingly developed using artificial intelligence (AI) technology, will constantly evolve based on the way users interact with these applications, further entrenching their importance to field teams.
The goal of any organization is to find ways to expedite processes, continuously advance, and to apply subsequent cost savings to retain an edge over competitors and deliver a better outcome to any construction project. XR technology can unlock new value for companies and has the potential to transform field services in the construction industry by:
boosting productivity;
eliminating geographic barriers or regional access to services;
increasing complexity of tasks performed by field operators;
extending training;
providing real-time troubleshooting;
reducing time spent in the approvals process; and
improving ease of reporting, communications, and real-time status updates.
As with remote and mobile technology before it, XR will become necessary, if not required, within business-critical mobile operations. Field services in the building and construction sector need to ensure they have an integrated mobility and Internet of Things (IoT) management platform in place to eliminate device downtime, build apps faster, and manage all mobile and IoT devices in one place, while delivering actionable insights for smarter decisions.
Whether someone is just starting to explore XR or looking to apply new technologies to existing processes, XR can open the door to new opportunities that can impact and shape the construction industry and business models for years to come.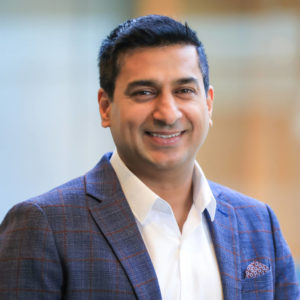 As vice-president of product strategy at SOTI, Shash Anand oversees the company's evolution from a single product centred around mobile device management (MDM) to an integrated platform that solves many of the challenges around enterprise mobility and Internet of Things (IoT) management.