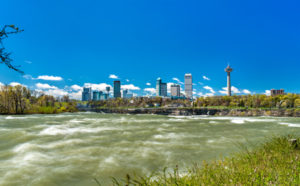 The Ontario government is proposing changes to the growth plan for the Greater Golden Horseshoe region with the aim to increase housing supply, attract investment, and protect jobs.
The proposed changes would allow municipalities to adjust settlement area boundaries so more land is available for development. Details of the changes will be available on the Environmental Registry of Ontario and the Ontario Regulatory Registry for public review for 45 days.
According to the Ontario Home Builders' Association (OHBA), these changes will facilitate intensification without applying a one-size-fits-all approach to growth planning in communities across the region. OHBA believes this announcement supports the government's commitment to reduce red tape and make it easier to live and do business in Ontario.
"All across Ontario we need more housing supply and choice," said Rick Martins, OHBA president.  "The proposed changes by the Ontario government should get municipalities planning the right housing in the right locations for their communities."