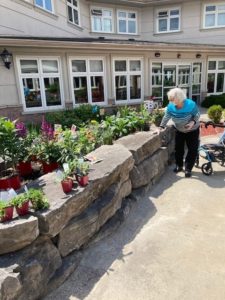 The Ontario government is redeveloping and expanding the Water's Edge Care Community, a long-term care home in North Bay.
This investment is part of the province's ongoing work to create a 21st century long-term care sector. Over 20,000 new and 15,000 upgraded spaces are in development. A $4.9 billion investment over four years supports the plan to hire more than 27,000 staff, including registered nurses, personal support workers, and support staff, according to a press release from the Ontario government.
"We made an unbreakable promise to fix our long-term care sector, and today we take another step towards delivering on that commitment," said Premier Doug Ford. "Protecting our loved ones and ensuring they receive the level of care they deserve is at the heart of everything we do."
The Water's Edge Care Community long-term care home will provide 12 new and 148 redeveloped, safe, modern long-term care spaces. This project will see a new facility built on another site in North Bay and is expected to open in spring 2023.
This new development is another example of the Ontario government's plan to accelerate the construction of much needed long-term care projects and is part of the province's $2.68 billion 10-year plan for the delivery of 30,000 safe, modern, comfortable spaces for seniors, the press release said.