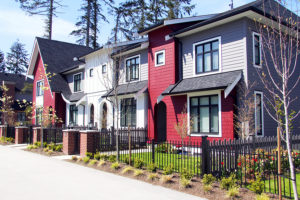 The Home Energy Conservation program allows homeowners in Ontario to earn up to $5000—up from $1600 last year—for installing energy-efficient upgrades and helping to reduce greenhouse gas (GHG) emissions.
The program, delivered by Enbridge Gas along with the Ontario government and the Save on Energy scheme, is offered to owners who use natural gas, wood, propane, oil, or electricity to heat their homes, and have installed two or more eligible energy efficiency upgrades.
"This year's program is more transparent, so homeowners who qualify know right away how much money they can expect to receive from Enbridge for doing these upgrades," explained Ian Macpherson, director of market solutions and demand side management at Enbridge Gas Distribution.
To qualify, participants must complete a home energy audit before and after the upgrades are completed. Additionally, renovations should be completed within 120 days of the pre-audit by a certified contractor, and take place before December 31. The cost of both audits will be included in the rebate.
Some of the energy efficiency improvements eligible under the program include:
installing a furnace or boiler heating system (up to $1000), water heater ($500), or an air source heat pump ($500);
upgrading insulation (up to $1750 per insulation);
air sealing (up to $150); or
installing energy-efficient windows or doors (approximately $80 each).
Click here for more information.