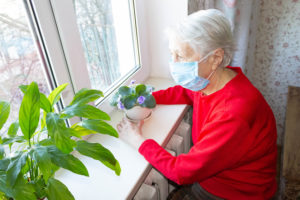 The Ontario government has launched the Accelerated Build Pilot Program to enable the construction of two new long-term care homes in Mississauga, Ont., in a matter of months, instead of years.
By working with Trillium Health Partners and Infrastructure Ontario, the province intends to add up to 640 care beds by 2021.
The pilot program is part of the government's plan to create new long-term care beds across the province that meet modern design standards, including features such as air-conditioning and private or semi-private rooms, beginning immediately.
"Not only have we recently announced a plan to get shovels in the ground faster on over 120 long-term care projects in our pipeline, we are also exploring innovative partnerships to get more beds built sooner across the province starting with these two pilot projects in Mississauga," Premier Doug Ford said.
Through a range of accelerating measures such as modular construction, rapid procurement, and the use of hospital lands, the government and its partners are targeting completion of the projects by next year. Trillium Health Partners will work with Infrastructure Ontario to manage the day-to-day construction oversight, monitor commissioning, and provide timely status reporting on progress.
Large urban centres like Mississauga are areas of high service need and have a critical need for additional long-term care capacity, but they are difficult to build in due to issues like land availability and land cost. To overcome land availability and cost challenges, the homes will be built on land already owned by Trillium Health Partners, a press release from the Ontario government said.