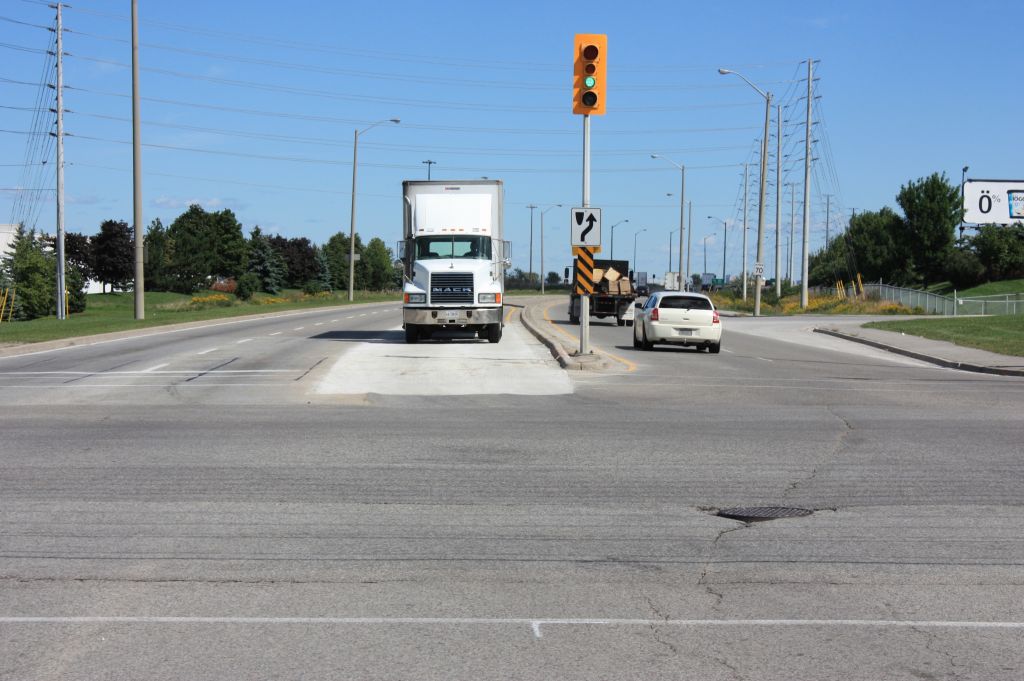 From institutional construction to sustainable developments, the best in Ontario's concrete projects have been named.
The annual Ontario Concrete Awards recognizes creative projects using one of the most common construction materials. Honours are distributed in various categories, including:
Architectural;
Sustainability;
Structural; and
Materials and Constructability.
The winner of the 2012 Specialty Concrete Products, falling under the last category, was the City of Mississauga for its Courtney Park and Kennedy Road lane improvement.
The project was able to repair a damaged 55-m (180-ft) concrete turning lane that had been previously repaired in 2007 and 2010 with asphalt. This year, the construction team chose to remove the asphalt and replace it with concrete.
"The City of Mississauga decided to go with a concrete pavement option due to capital burden that the asphalt maintenance and repair had cost over the years," Ready Mix Concrete Association of Ontario's (RMCAO's) Tom Bellis told Construction Canada Online. "The association was able to show the city how a concrete option would last longer and save on maintenance and repair due to the fact that concrete is not susceptible to rutting or pot-holing."
The project was completed quickly, which saved the longer traffic delays and increased labour costs.
Other winners included:
University of Toronto's Rotman School of Management expansion;
Hamilton's Canmet Materials Technology Laboratory construction; and
Brantford's Whitemans Creek Bridge project.
Submissions for the 2013 awards program are now being accepted. Information is available on RMCAO's website, and awards will be distributed at the annual banquet held during the Concrete Canada tradeshow in Toronto late this year.