Ontario adopts MPI manuals
by mbuckstein | January 5, 2011 11:03 am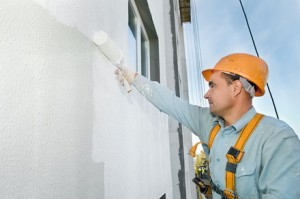 The Ontario Painting Contractors Association (OPCA) has adopted the Master Painters Institute's (MPI's) painting manual and Approved Products List to ensure all contractors, interior designers, architects, facility owners, and paint suppliers across Canada will operate from the same frame of reference.
According to OPCA, there are increasing requirements for lower-volatile organic compound (VOC), environmentally safer products that provide the durability needed by architects and facility owners. Therefore, the organization determined the province's customers will be better served by establishing one consistent set of paint systems supported by approved products whose performance is verified by third-party laboratory testing.
"The benefit of OPCA adoption of the MPI Maintenance Repainting Manual andArchitectural Painting Specification Manual, and the corresponding Approved Products List, brings peace of mind that a system exists to apply the correct paint for the project whether the project is in any province in Canada," OPCA's Andrew Sefton told Construction Canada Online. "Imagine the advantage to an architect able to secure work in other provinces knowing that the same paint system and paint inspection system applies."
MPI's Barry Law explained the manuals (and standards) are Canadian-initiated, but they are also used extensively throughout the United States, and are mandated by the U.S. Military on all their facilities worldwide.
Endnotes:
[Image]: http://www.constructioncanada.net/wp-content/uploads/2014/06/bigstock_Builder_Facade_Painter_At_Work_9297902.jpg
Source URL: https://www.constructioncanada.net/ontario-adopts-mpi-manuals/
---