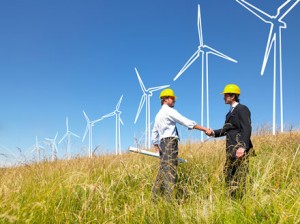 A survey commissioned by the Canadian Standards Association (CSA) shows almost one-quarter of Canadian executives feel energy is not being consumed efficiently within their organization.
The study, conducted by Leger Marketing, also reveals more than half of the participants feel it is important to take part in programs that improve the energy or sustainable performance of their organization. Further, 14 per cent say their suppliers, customers, or stakeholders are asking for evidence of their environmental or energy performance practices.
CSA took part in the research in the lead-up to the release of International Organization for Standardization (ISO) 50001, Energy Management Systems Standard––the first global energy management system standard to help businesses manage and reduce energy consumption and costs.
The new standard will outline best practices for streamlining energy consumption––such as the measurement of current energy use and the implementation of an energy measurement system to document, report, and validate ongoing improvements in energy management.