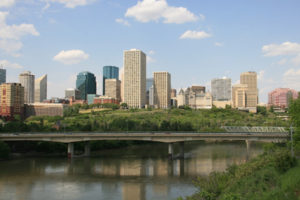 One Properties, a real estate development company, and Revera Inc., a senior living service provider, have entered into a partnership to develop new retirement communities in key urban markets across Canada.
Their first project will be the creation of a senior living residence in Edmonton. Called Clifton Place, this project is designed to include up to 290 residential retirement suites for age-in-place residential living options for the senior, independent living, memory care, and assisted-living markets. The project also offers amenities, services, and boutique shops in the vicinity. Construction is expected to begin in 2019.
One Properties will act as the developer of the project and conduct the approval process along with overseeing the development's construction. Revera will design the project and manage the marketing and operations for the residence.
"This partnership allows Revera and One Properties to build on each others' strengths with the goal to create a truly special community for older adults in Edmonton's beautiful Glenora neighbourhood," said Thomas G. Wellner, president of Revera Inc. "These kinds of strategic partnerships, which bring Revera's expertise in seniors housing together with a strong development partner like One Properties, are a key component of our growth strategy because they keep our customer at the centre of our plans."