Okanagan RCMP detachment revamped
April 4, 2013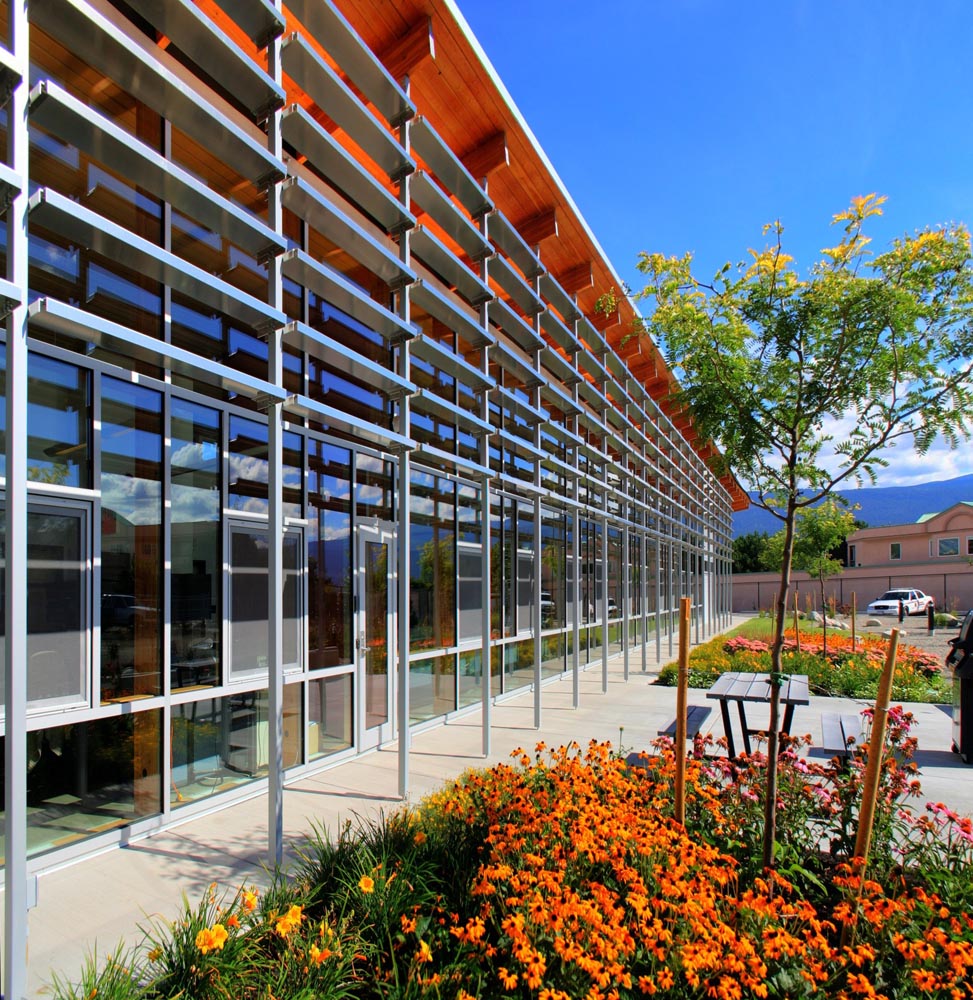 Located in British Columbia's South Okanagan Region, the new Royal Canadian Mounted Police (RCMP) Summerland detachment building has replaced the force's out-dated facility with an energy-efficient, high solar-performing station.
The $4.5-million, 1496-m2 (16,102-sf) project was designed by KMBR Architects and Allen+Maurer Architects, to replace the old facility, a repurposed restaurant.
The building is equipped with a full-length glass façade on its south side, which provides extensive daylighting for the office space. Each workstation is also adjacent to an operable window for occupant comfort and other light fixtures are compact fluorescent and controlled by daylight and occupancy sensors.
In addition, the office areas are equipped with a high, slat ceiling of medium-density fibreboard (MDF) for acoustics. The glazing allows the facility to absorb heat in the winter, and a fixed shading assembly prevents overheating in the summer. (The shading system includes sun-reflecting aluminum shades suspended from roof beams supported by steel posts.)
The building's steel-clad north side has few openings, limiting visibility from the community—a common trait for police stations. However, the north side possesses overhead clerestory windows and motorized vents to offer cross-ventilation. The high windows on the north and lower southern windows also provide stack-effect ventilation.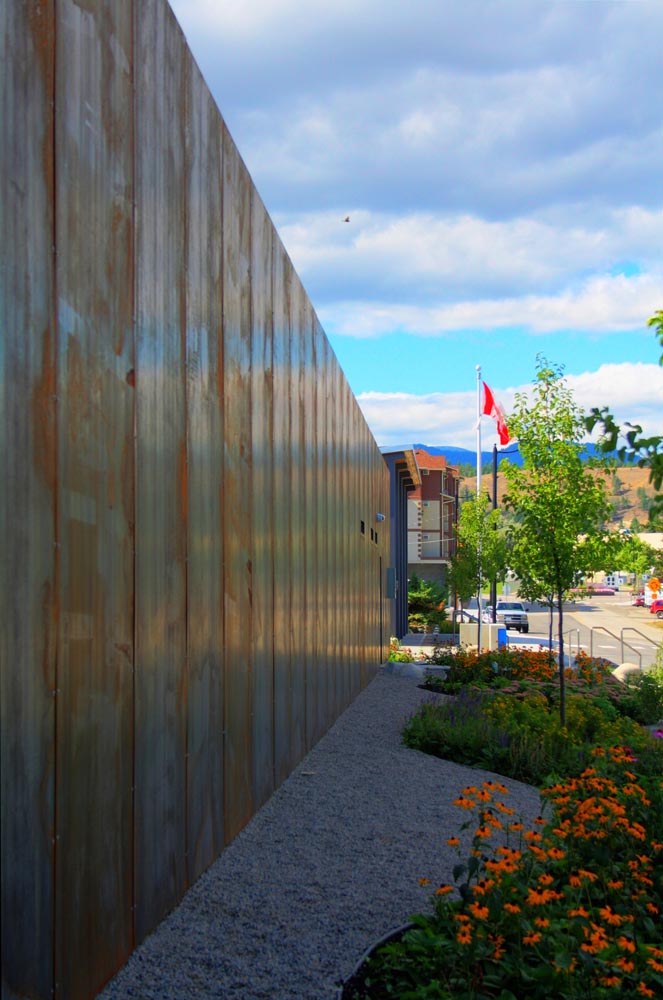 A ventilated 'cold' roof was installed on the glued-laminated timber (glulam) post-and-beam structure. The cold roof maintains a consistent temperature throughout, which prevents the formation of ice dams during the winter.
In addition to the solar heat gain from the glazed façade, the facility receives waste heat from the adjacent Summerland Arena's ice plant, passed through ducts to a heat exchanger. This system supplies the radiant floor-heating assembly with enough heat for the majority of the year. During the summer, the same system is used to cool the building.
"Minimal energy requirements, durable finishes, and easy maintainability acknowledge the anticipated long service life of this public building and formed all design decisions," said Florian Maurer of Allen+Maurer Architects.
"A police station is a highly specialized building type and not easily adaptable to a different use," he told Construction Canada Online. "However, the disciplined, modular and linear layout of the south facing office tract does allow a great deal of flexibility in this area, should the operational requirements of the RCMP change."
The building officially opened last year and was awarded the 2012 FortisBC Conservation Excellence Award.
Endnotes:
[Image]: http://www.constructioncanada.net/wp-content/uploads/2014/06/summerland-canopy-2.jpg
[Image]: http://www.constructioncanada.net/wp-content/uploads/2014/06/summerland-corten-wall.jpg
Source URL: https://www.constructioncanada.net/okanagan-rcmp-detachment-revamped/
---