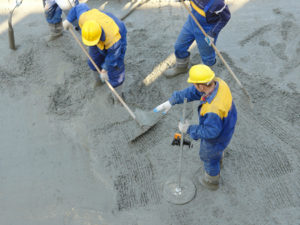 A collaborative effort has been launched between the National Research Council Canada (NRC), the Québec government, and Université Laval to find a solution to problems stemming from the presence of pyrrhotite in concrete.
This project is valued at $4.9 million and will run for four years. Funding will be provided by NRC, the Régie du bâtiment du Québec (RBQ), and RBQ's partners.
This work will help professors at the geology and geological engineering department at the Université Laval, and co-holders of the research chair, Josée Duchesne and Benoît Fournier, as well as NRC scientists, to establish acceptable limits for the content of various sulphurs, including pyrrhotite, in Canadian concrete aggregates.
The project will also enable the development of fast, inexpensive, and reliable test methods for detecting potentially hazardous sulphide levels and identify preventive measures for the safe use of sulphur concrete aggregates.
"This collaboration between NRC and Université Laval will ensure the safety of Canadians and minimize the future economic impact of pyrrhotite in concrete in Trois-Rivières, in Quebec and across the country," said the François-Philippe Champagne, minister of infrastructure and communities.
The primary goal of the research chair will be providing technical solutions to the Canadian Standards Association (CSA) and updating the standards on concrete aggregates. The results will be realized once the standards have been updated and incorporated into national codes.