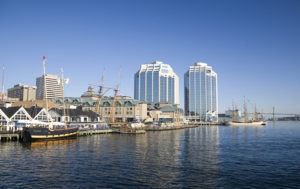 Education, buildings, and shared spaces in Nova Scotia will soon be guided by accessibility standards. The Access by Design 2030 plan identifies priorities to achieve the goals set out in the Accessibility Act.
Committees will be established to develop accessibility standards for education and the built environment, including buildings, streets, sidewalks, and shared spaces.
These standards are expected to be rolled out starting in 2022.
The strategy also identifies actions to improve public awareness, build collaboration, and increase compliance with existing regulations.
"Access by Design 2030 outlines how government, businesses, communities, and individuals will work together to create a province that is inclusive and accessible to all," said Mark Furey, the minister responsible for the Accessibility Act. "The priorities outlined in the strategy and the continued input we receive from Nova Scotians will guide our work to make this province more equitable and inclusive."
Further, the first Government of Nova Scotia Accessibility Plan outlines actions for improving access to the provincial public service and to government information, infrastructure, programs, and services for persons with disabilities.