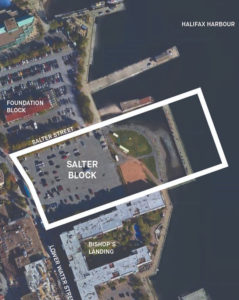 Architecture teams from around the globe can participate in a design competition by the Art Gallery of Nova Scotia for a new building which will be part of an arts district on the Halifax Waterfront.
"We are embarking on an exciting phase of the project to build Nova Scotia's new waterfront art gallery and public space," said Leo Glavine, communities, culture, and heritage minister. "Our commitment speaks to the important contributions the arts make to our communities and to our economy."
The design competition, which is the first of its magnitude for the province, is expected to last six months and will take place in two stages. This summer, during the final stage of the competition, the field will be narrowed to three teams before a jury selects the winning design. The conceptual designs of all finalists will be on public display for feedback, which will be provided to the winning design team.
The new gallery and public space will provide access to art, culture, world-class exhibitions, events, and programming.
"We are seeking an exceptional team of architects and designers to realize the ambitions of the Art Gallery of Nova Scotia and the dream of creating an inclusive world-class centre for art, here in Nova Scotia," said Nancy Noble, director of the Art Gallery of Nova Scotia. "A design competition is the best way to capture a global perspective on how a gallery can best serve a community, while ensuring architecture helps achieve our vision of being an inclusive public gathering place that connects all people with art."
Click here for more information.