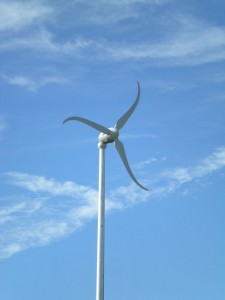 Two wind energy groups have partnered up to further develop the potential for onsite wind-energy generation in Canada.
Canadian Wind Energy Association (CanWEA) and U.S-based Distributed Wind Energy Association (DWEA) will work together on the small wind market in North America to pinpoint ideal areas for development and support relevant policy changes.
"Canada is rapidly falling behind other countries in deploying small wind energy systems that can provide clean and renewable electricity for homeowners, businesses, and remote communities," CanWEA's president Robert Hornung said. "This CanWEA/DWEA partnership will bring a strong and united voice to advocacy efforts to create a stable and sustainable policy framework that can facilitate the rapid deployment of small wind energy systems in Canada."
The partnership will also allow for more effective distribution of resources across both organizations and bring together the small wind energy industry to identify areas for advocacy.