By Sadia Badhon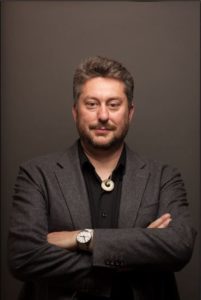 By 2060, the world will be adding the equivalent of New York City, 230 billion m2 (2.5 trillion sf), in new construction every month. Buildings and construction together account for 39 per cent of global carbon dioxide (CO2) emissions, making it one of the world's most polluting industries. The construction industry is also one of the world's largest contributors to solid waste, filling over a third of landfill space globally. While the construction field continues to grow, it is becoming increasingly important for the industry to look at green construction to help tackle the world's climate emergency.
Jason F. McLennan was appointed as impact architect at Canadian green construction technology company Nexii Building Solutions Inc. (Nexii) to design and create impactful and sustainable buildings. He will be providing ongoing consultancy to Nexii and advising on ways to maximize the environmental benefits of Nexii architecture. McLennan spoke to Construction Canada on ways to push the boundaries of architectural innovation and sustainability.
Why is green construction important?
McLennan: As the world population continues to grow and the negative impact on the natural world increases, it is more important than ever to find truly sustainable materials and building technologies to develop our buildings and cities. This is why I have joined forces with Nexii and am proud to help them advance their technology around North America. Nexii is providing an important solution to the construction industry with its super-efficient systems approach to construction technology.
Nexii's building system requires fewer resources, produces less waste, and uses non-toxic materials for healthier living. Nexii's proprietary material, used within its building panels, is more thermally efficient and less carbon-intensive than concrete. When assembled, the precision-designed panels create an airtight building envelope, improving the building's energy efficiency and lowering energy needs for ongoing building operation.
How can architecture be linked with green construction to create socially and environmentally impactful buildings?
McLennan: The only kind of architecture I work on is deep green, resource efficient building construction. It is the job of all architects, engineers, developers, and builders to rethink how buildings are designed and what they are made of, to have the most minimal impact on the planet. It is imperative we rethink the entire construction process, which can be wasteful and inefficient. Nexii products and technology can revolutionize the way we construct buildings, in a way that reduces construction waste to near zero. The Nexii panels are precision manufactured offsite and rapidly assembled onsite, reducing build times and construction costs. The panels fit together like a jigsaw, creating an airtight system that then means the building requires less energy to heat and cool. This use of technology to both reduce waste and environmental impact in the immediate and reduce the negative climate impact of their buildings in the long term.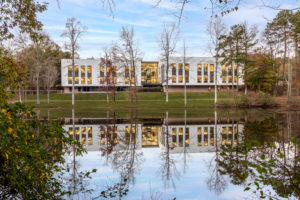 How do you plan to push the boundaries of architectural innovation and sustainability?
McLennan: Back in 2006 I created and launched the Living Building Challenge which was and still is the most stringent environmental protocol for building in the world. We are now seeing Living Buildings all over the world that are completely powered by renewable energy and are free of Red List chemicals. These buildings are inspirations for how we can build everything. I live in a Living Building home and can tell you it is also the most comfortable, healthy building to be in. I encourage everyone to check out the Living Building Challenge and go beyond a paradigm of doing less bad for the world. I will be working with Nexii to ensure Nexii projects continue to push the boundaries of architectural innovation and sustainability for all their commercial, residential, industrial, mixed-use, and retrofit projects. It is, as it has always been, increasingly important for the industry to be looking at green construction to help tackle our world's climate emergency.
Nexii's technology means we can create ultra-high-performance, highly versatile, lightweight, and cost-efficient products that can be adapted for virtually any design, and use a fraction of the materials, energy, and build time when compared to current construction methods. This offers a lot of opportunities for us to continue to push the boundaries.
How can green construction help tackle the climate emergency?
McLennan: The first priority is for buildings to decarbonize and get rid of all fossil fuel use. No more natural gas, no more coal. We need to be building all-electric buildings and getting all our energy from renewable sources. A key part of that is constructing buildings that are super energy efficient from the beginning—that use less energy and resources, have lower embodied carbon impacts, and are more comfortable with less heating and cooling required. This needs to be the mantra for all buildings everywhere.
How can sustainable buildings be designed to create impact?
McLennan: The impact we have in the world when we design a truly green building is two-fold. First there is the environmental footprint of the building itself—how much energy, water, and resources does it consume? What is the nature of its impact? The second is the legacy of inspiration and influence it has on people. Truly beautiful, efficient, clean, and green buildings inspire everyone to live better, to build better. Our design work seeks to inspire people to change how they build, not by using guilt and shame, but simply by showing a better way is possible.
No matter your budget or the size of your project, we are at a point in history where everything we do needs to consider climate change and the loss of habitat and biodiversity. It is our job to be stewards of this amazing, beautiful world and to take no more than we need and give back more than we take.
Jason F. McLennan was appointed as impact architect at Nexii Building Solutions to design and create impactful and sustainable buildings. He spoke to Construction Canada on ways to push the boundaries of architectural innovation and sustainability.