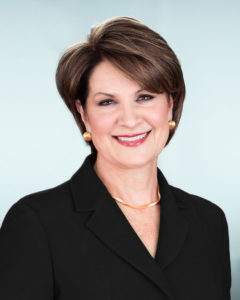 Green construction technology company Nexii Building Solutions (Nexii) has appointed Fortune's 2021 businessperson of the year, Marillyn Hewson, to its board of directors.
Hewson was most recently the chair, president, and chief executive officer (CEO) at Lockheed Martin, and she currently serves on the board of directors for Johnson & Johnson and Chevron. Hewson has a history of leadership that will support Nexii's mission to transform the construction industry with its building solutions.
Fortune ranked Hewson number one on its 50 Most Powerful Women in Business list as well as in the top ten for their Businessperson of the Year list, Forbes dubbed her as one of the World's 100 Most Powerful Women, and Chief Executive magazine has named her CEO of the Year.
"As companies around the world champion solutions to tackle the climate crisis, it is critical that we support the development of green infrastructure and new technologies that make a lasting impact on our planet," said Hewson.