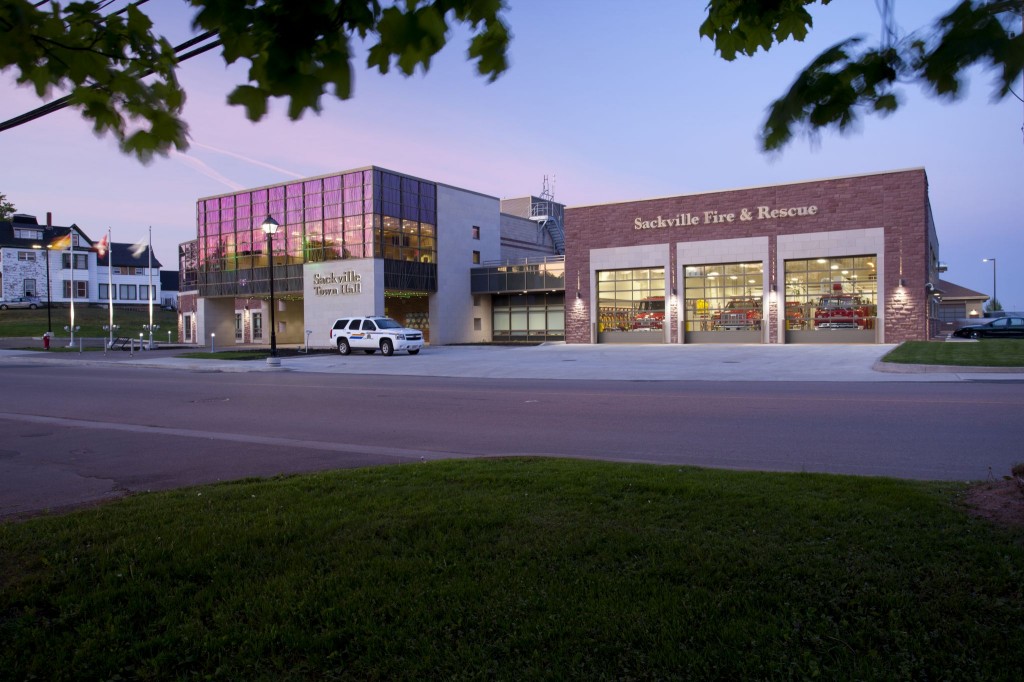 Last month, three New Brunswick design firms were honoured with 2014 Lieutenant Governor's Awards.
Every three years, the Lieutenant Governor's Award of Excellence in Architecture is chosen by a jury of industry experts, and presented to recognize an important architectural contribution to a community. This year, Stantec Architecture, formally Architecture 2000, was recognized for the Emergency Response Services & Town Hall Facilities project in Sackville.
The facility was recognized for overcoming location and design challenges, while also reflecting the community's character. An accessible vegetated roof, rainwater storage for washing emergency vehicles, and extensive daylighting were all incorporated into the centre's design.
Additionally, Architects Four Limited and Design Plus Architecture were the recipients of the Lieutenant Governor's Awards of Merit. The former recognized for the downtown Moncton Terminal Centre's upgrade, and the latter for a mixed-use infill development building, also in Moncton.
"Every year in New Brunswick, architects bring their skills and expertise to projects, big and small, and they are helping us build not just our homes, schools and facilities but they are building our communities," said Lieutenant-Governor Graydon Nicholas.