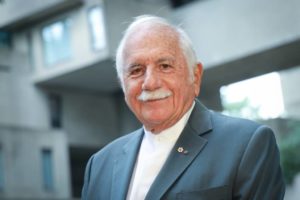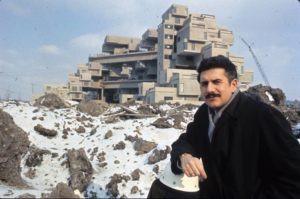 Israeli Canadian architect Moshe Safdie has donated his professional archive—a collection comprised of over 100,000 pieces, including the architect's undergrad thesis 'A Case for City Living,' responsible for shaping the iconic Habitat 67—to his alma mater, McGill University.
The archive includes loose sketches, sketchbooks, models, drawings, and correspondence related to unbuilt and built projects across the globe. It is one of the most extensive and thorough individual collections of architectural documentation in Canada, offering opportunities for students, researchers, and architects to investigate both the building projects of Moshe Safdie, and the humanistic underpinnings behind his philosophy and approach.
Archived within McGill's John Bland Canadian Architecture Collection, Safdie's works will be the largest of the Collection's nearly 100 fonds, with 465 m2 (5000 sf) of storage space dedicated to house it.
Safdie has also pledged his personal apartment at Habitat 67—an experimental urban residential complex, designed by him as the Canada Pavilion for the 1967 World Exposition, later designated a National Heritage Building by the Quebec Ministry of Culture—to ensure it remains a resource for the University and the public at large. The residence marked a turning point in modern architecture. His apartment, a 10th floor, four-module duplex unit will serve as a resource for scholarly research, artist-in-residence programs, exhibitions, and symposia, thereby expanding the impact of the collection.
With a career spanning 50 years, Moshe Safdie (B.Arch'61, LL.D'82) has explored the essential principles of socially responsible design through a comprehensive and humane design philosophy. An architect, urban planner, educator, and author, his wide range of completed projects can be found in North and South America, the Middle East and throughout Asia.
Major Canadian projects include the National Gallery of Canada in Ottawa; the Musée de la civilization in Quebec City; the Jean-Noël Desmarais Pavilion in the Montreal Museum of Fine Arts; the John G. Diefenbaker Building in Ottawa, known as Old City Hall; Vancouver Library Square; and the Lester B. Pearson International Airport–Terminal One in Toronto.