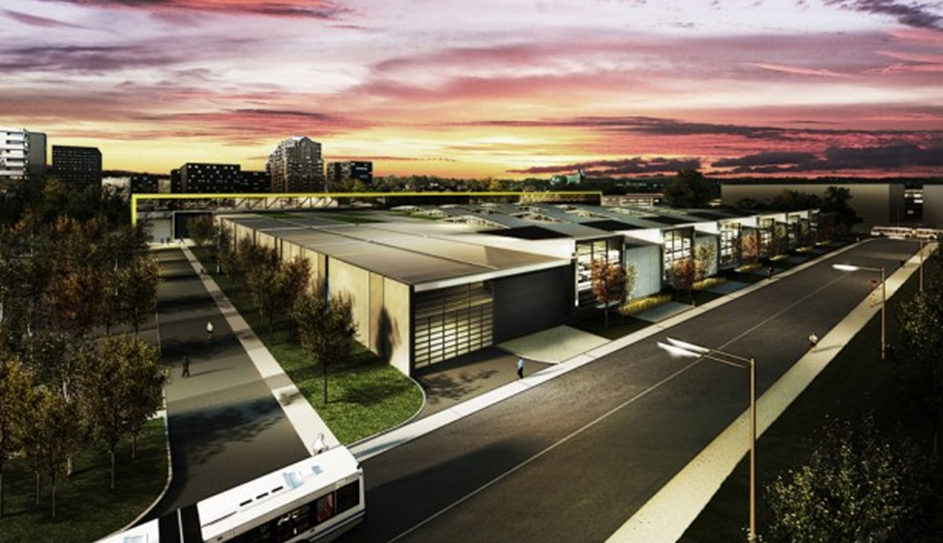 Now nearing completion, Montreal's Stinson Transport Centre integrates transportation and greenspace into an urban area.
To minimize noise and the visual presence of a large number of buses, the structure was designed by Lemay Architects to be fully enclosed. The 35,000-m2 (37,6736-sf) roof, spanning the length of seven football fields, includes parkland integrated with skylights in the form of trusses.
"The stakes were high since the objective was to conceive a building able to accommodate 300 vehicles and 800 people, revitalize an industrial sector, and melt into its environment while improving it at the same time," Lemay's Pierre Larouche told Construction Canada Online.
The new $160-million centre is four times the size of the original building and was designed to Leadership in Energy and Environmental Design (LEED) Gold standards. In addition to the 230 tress already onsite, 600 were added to the landscape surrounding the structure. A public square and parking for bicycles and cars are also included. The facility is scheduled to open this December.