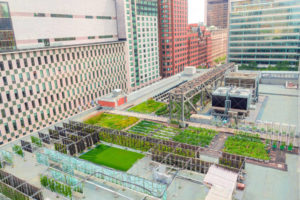 The Palais des congrès de Montréal, a convention centre, has had its environmental certification, Building Owners and Managers Association (BOMA) Canada's Building Environmental Standards (BEST), renewed until 2020. This signifies the centre's environmental performance and the fulfilment of its commitments have been recognized and certified by one of the country's largest environmental assessment and certification programs.
"We are pleased with our energy saving outcomes stemming from equipment we have replaced via our asset maintenance program, including the replacement of a chiller and two winter water towers, and the restoration of our summer water towers," said Stéphane Alarie, the Palais' director of building management. "The complexity of managing operations tied to hosting different events at different times of the day renders this recertification much more rewarding."
According to a statement released by the Palais, optimizing the control of fresh air circulating throughout the property's distribution system has enabled the centre to reduce its energy consumption by almost 3 per cent. In a building spanning 130,064 m2 (1.4 million sf), the Palais hosts more than 350 events and attracts 900,000 visitors annually.
In 2005, the Palais became one of the first convention centres in Canada to be BOMA BEST-certified.
The Palais is also certified as a green convention site by ASTM-Accepted Practices Exchange (APEX).