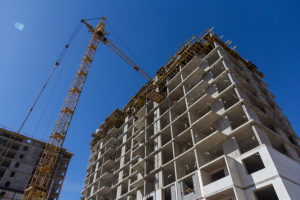 Montreal has set to mandate a zero-emission standard for all new construction beginning in 2025.
According to a report by Le Devoir, "In 2024, construction permits for small buildings (below 2000 m2 [21,527 sf]) will only be granted to buildings whose operations will produce no greenhouse gas emissions."
This requirement will be extended to larger buildings in 2025.
According to theenergymix.com, Le Devoir reported Mayor Valerie Plante's municipal administration would back up its deadline to run the city's entire building stock on renewable energy from 2050 to 2040.
The plan will treat renewable natural gas as a carbon-neutral fuel. The city will not regulate the choice of heating systems but will instead focus on carbon dioxide released into the atmosphere.
For existing buildings, the city will use a set of performance standards which will become more stringent over time, ending with a carbon-neutral target by 2040. Building owners are also required to reveal whether their properties run on fossil fuels.
The city is also asking Hydro-Quebec to help it bring its own buildings to net-zero by 2030. "We want to replace systems which run 100 per cent on fossil fuels and electrify them," utility spokesperson Maxence Huard-Lefebvre said in the report.
The mayor plans to release a more detailed carbon-neutral buildings regulation for public consultation this fall, to be finalized by 2023.