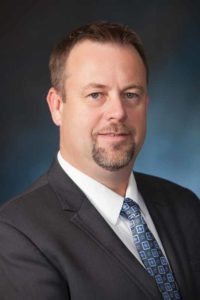 by Greg Hosted
As I enter into my term as President, I would like to take this opportunity to acknowledge and thank the army of volunteers who work tirelessly behind the scenes to share their time and talents to the betterment of CSC. To those members at the board, chapter, and committee levels, past and present, thank you.
For those of you whom I have not had a chance to meet in person, I thought I would share a little about myself and my reason for becoming involved with CSC. My interest in the construction industry began at an early age, helping my dad and extended family with home repairs, renovations, and ground-up building projects. After receiving an economics degree from the University of Manitoba, and a brief career in the medical profession, I followed my heart and started a small construction company. After seven years of self-employment and 12 years of sales experience in the building envelope industry, I joined Kawneer in 2014 as the architectural sales representative for Manitoba and Saskatchewan.
I was first introduced to CSC at a Winnipeg Chapter lunch meeting in early 2004. The people were friendly, welcoming, and engaging. After a few visits, I soon came to realize the personal and professional development opportunities available with one of the most unique and diverse memberships within the construction industry. Consultants, constructors, technical representatives, specifiers, owners' representatives, engineers, project managers, building product manufacturers, construction managers, architectural technologists, and contract administrators, to name but a few, all came together with the common goal of communicating, educating, and collaborating on quality documentation, industry trends, and successful project delivery.
CSC has been very influential in my personal and professional development and ongoing career success.
I am grateful for the friendships, mentorship, and advice I have gained through the connections I have made with CSC members across the country. I encourage you to take your involvement up a notch by attending a local chapter event, sharing your time and expertise at the chapter or association level, reaching out to others and building your network, or simply joining the conversation. Whatever you put in, you will get back tenfold.
Together, we work to better ourselves and our industry. Together, we are CSC!