Message From the President: Passion for the profession
April 25, 2016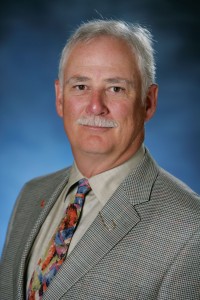 By Peter S. Emmett, CCCA
As I near the end of my term as president, I reflect on my 13-year journey through CSC's Atlantic Chapter, Board of Directors, and Executive Council. My experience has been immensely rewarding, especially compared to similar involvement in other groups. I found myself asking, "What is it that makes CSC so different?
The answer is 'the people'—more specifically, the passion they exude in every contribution made. Unlike other associations, it is not the same few doing most of the work in CSC, but rather many sharing the load, year after year.
At the chapter level, members tirelessly support local events and move up to the boards to organize and direct the people in their region. At the Association level, the directors sacrifice their personal time to communicate the chapter's functions to the board (and vice versa). On the Executive Council, there are still more design/construction professionals who carry this passion to the next level.
Of course, there are also volunteers contributing to the committees and subcommittees ensuring the maintenance of our vision and the value of our contribution to our industry partners. Additionally, there are the three special individuals in the Association office, along with the people at Construction Canada magazine. Yes, these are paid positions, but I see the passion they exhibit in their daily routines and it goes far beyond taking home a paycheque.
Due largely in part to our willingness to recognize and adapt to change, CSC has continued to thrive for 62 years, maintaining steady growth and a membership retention rate approaching 90 per cent. Because of our collective passion, we are a recognized leader in class, online, and workshop delivery of educational programs for industry-related professionals. We successfully collaborate with our partners in the building community, including CSI, Canadian Construction Documents Committee (CCDC), Canadian Construction Association (CCA), Association of Consulting Engineering Companies (ACEC), and Royal Architectural Institute of Canada (RAIC). We also contribute to educational institutions across the country, promoting student advancement to the profession.
What drives CSC members to do all this? It is their passion for the betterment of the profession as a whole and a deep-rooted belief their contributions make a difference. 'Passion' is a word often used in the context of customer service and experience, driving excellence and continual improvement. Without passion, it is virtually impossible to deliver at a world-class standard. I am proud to be the president of such an outstanding association, and to work with such passionate members. Together, we are CSC.
Source URL: https://www.constructioncanada.net/message-from-the-president-passion-for-the-profession/
---