This is the second year Engineered Assemblies is the proud title sponsor of the Emerging Leader Awards.
Great leaders have integrity and self-awareness, express gratitude and empathy, and are keenly sensitive to the reality of their influence. Reading through the nominations, it is clear many candidates are not pursuing leadership intentionally, but have inevitably created an example in initiative and excellence for others to model themselves after for the greater good. We are equally proud to celebrate those who are specifically pursuing leadership and the great responsibility that accompanies it.
Additionally, Engineered Assemblies would like to recognize the altruistic endeavours that characterize many of the nominees. We always live in trying times for some, and the examples of skill and excellence accompanied by selflessness and generosity that distinguish some of our candidates are recognized here.
The philosophy that design matters, in function and form, is a worthy aspiration. It is a noble undertaking to develop great built environments—through environmental sensitivity, design, engineering, and construction—in order to strengthen the health of our societies.
Congratulations to all the nominees of the 2020 Emerging Leader Awards.
The awards honour members of the AEC community who demonstrate excellence, impress and inspire their co-workers, and are well on their way to becoming the next leaders in the profession.
~Jeff Ker, senior technical advisor, Engineered Assemblies.
The winners were honoured during a special, virtual ceremony on December 2, 2020, as part of the Buildings Week. The 2020 Emerging Leader Awards ceremony can be watched in its entirety below.

Emerging Leader Award – Initiative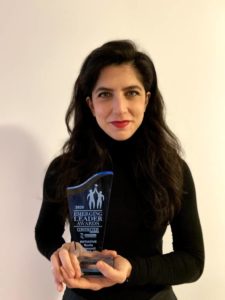 Sonia Ramundi, OAA
Associate, Williamson Williamson, Toronto
"I am honoured to receive the Emerging Leader Award in the Initiative category! I am incredibly appreciative of the opportunities I have had to take on leadership and mentorship roles both at the office and through the equity group Building Equality in Architecture Toronto (BEAT). It has been a pleasure working alongside so many others in the profession who are committed to design excellence and equity! Thank you to Construction Canada for offering the Emerging Leader Award program, and to Betsy and Shane Williamson for the nomination and their continued support."
Emerging Leader Award – Leadership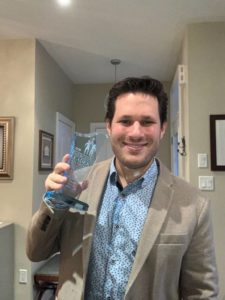 Jesse Klimitz, MRAIC, OAA
Director of business development, BDP Quadrangle, Toronto

"I am honoured to receive an Emerging Leader Award in the Leadership Category. I am thrilled to contribute to the AEC industry through my passions in strategic growth initiatives, team management, and advocacy work, and to be encouraged and supported by my colleagues at BDP Quadrangle. Thank you, Construction Canada and CSC, for celebrating the contributions of future industry leaders."
Emerging Leader Award – Technology Advancement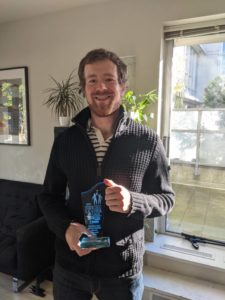 Daniel Prescott, P.Eng.
Associate, Mechanical Engineering, DIALOG, Vancouver
"I am very thankful to be the recipient of an Emerging Leader Award. I am grateful for the opportunity and support that DIALOG has provided to drive forward the development of ome very exciting tools and design processes. This has truly been a collaborative effort, and I am excited to see where it takes us, as we move forward into a more sustainable future."
Emerging Leader Award – Community Contribution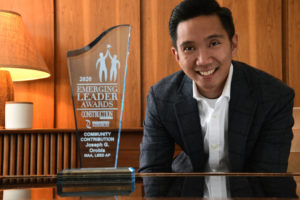 Joseph G. Orobia, MAA, LEED AP
Principal, Architects At Play, Winnipeg
"For over 30 years, supporting cultural and educational causes has been one of my passions, so to be recognized for my contributions to these sectors is truly a fulfilling honour. Thank you to Construction Canada and CSC for reaffirming the importance of community leadership in the AEC professions. Maraming salamat po, merci beaucoup, miigwetch, and thank you very much."
Emerging Leader Award – Industry Contribution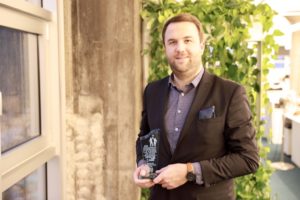 Loïc Angot, LEED AP
Practice leader | Sustainability, Lemay, Montréal
"It is an honour for me to be recognized among such inspiring individuals. I have been committed to creating better living environments for as long as I have been working in the AEC industry, especially in light of the tremendous climate challenges we face. This award motivates me to push even harder for lasting change."
Emerging Leader Award – Teamwork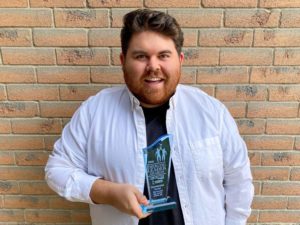 Daniel Norwood, BID, NCIDQ, ARIDO, IDC
Team leader, Figure3, Toronto
"It is such an honour to be recognized with an Emerging Leader Award. Thank you to the entire team at Figure3. I am fortunate to work with such talented and supportive people. If 2020 has shown us one thing, it is that we are stronger when we work together as a team."
Emerging Leader Award – Jury's Choice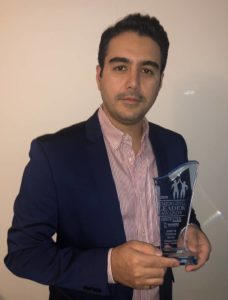 Amin Asgarian, PhD, P.Eng., PMP
Structural engineer, Buildings+Places, AECOM, Markham, Ont.

"I am super excited, happy, and honoured to be nominated by my employer, AECOM, as well as for being selected by the jury to win this award. This is a great motivation and achievement. It is an acknowledgement that I am on the right path. I am grateful for this opportunity."

Editor's note: Amin Asgarian is a busy man. There are exams to write (at the time of this interview he was prepping to take his Project Management Professional certification exam. He passed.) There's also work to de done; community activities to attend, classes to be taught, and music to be played.Given all this, it can be a bit of a challenge to catch up with one of the industry's rising stars, but we managed to do just that and congratulate the 34-year-old structural engineer that he was the recipient of a 2020 Construction Canada Emerging Leader Award. In fact, he managed to capture top honours as the Jury's Choice recipient.During our conversation, it soon became clear why the judges chose him for the prestigious award.A member of the Iranian and Persian communities in the Greater Toronto Area (GTA), Asgarian credits his parents for inspiring him to study engineering. His mother worked for 25 years as a civil engineer in Iran. When she resumed her education after a parenting break, Asgarian recalls his five-year-old self tagging along with her to engineering classes at the same university where he would one day complete his undergraduate studies.

From there, his love for buildings and construction took him to McGill University in Montréal, where he pursued a master's degree and PhD in structural engineering. Shortly thereafter, Asgarian helped develop a structural seismic assessment software. He then worked at Stephenson Engineering where he learnt a lot about high-rise construction.

He would later join AECOM, where he has been for about two years. In such a short time, he managed to impress his supervisor, Guy Richards, associate vice-president, operations manager, Buildings and Places, AECOM, that he decided to nominate Asgarian for an Emerging Leader Award.

During this time, Asgarian has been exposed to a wide range of engineering strategies. Indeed, after spending seven years in the structural engineering field, Asgarian is keen to acquaint himself with the skills that would help him take on more leadership roles.

"I love design and engineering, but I would like to gain as much technical knowledge as possible so that in the future I can become a manager or leader who can marry his technical know-how with leadership skills," he said.

When he is not at work, Asgarian can be found on the soccer pitch or a nearby volleyball court. He also occasionally paints and plays the daf, an Iranian drum. Asgarian also manages to find time to teach a civil engineering class at Seneca College.
Thank you, jury members: Keith Robinson, RSW, FCSC, FCSI, associate at DIALOG's Edmonton studio; Corinne Golding, RSW, FCSC, an independent consultant; Steve Londry, LEED AP, principal of Construction Specifications Solutions; and Jeff Ker, senior technical advisor at Engineered Assemblies.