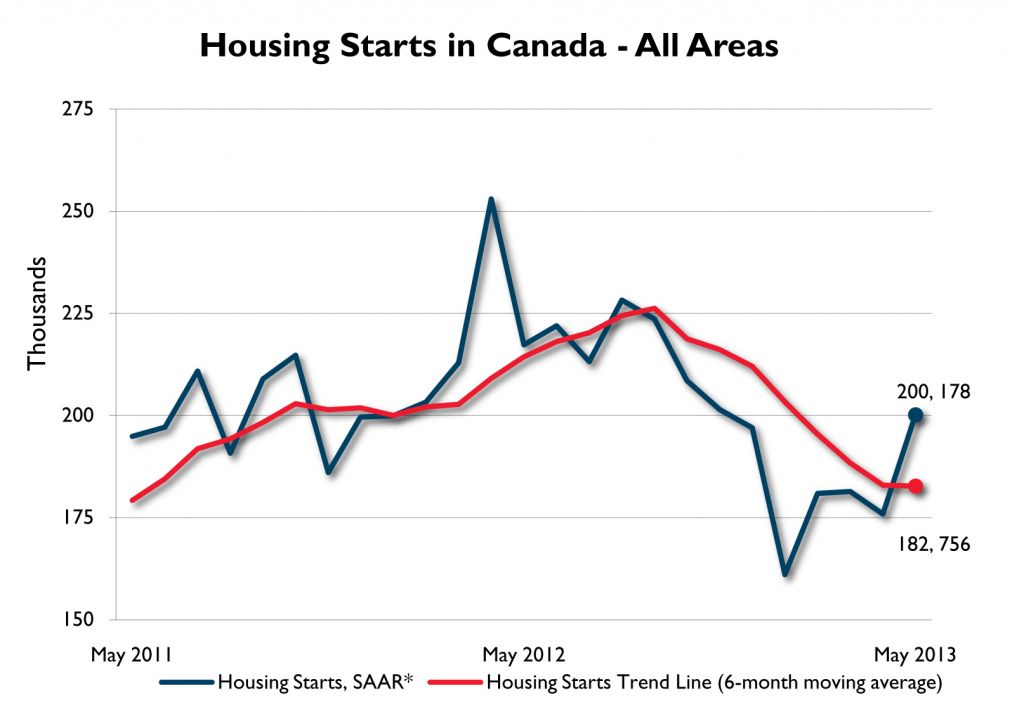 For Canadian housing starts, seasonally adjusted annual rates (SAAR) continued their upward trend.
Overall, the Canadian Mortgage and Housing Corporation (CMHA) reported SAAR totalled 200,178 starts in May, which is up from 175,922 in April. Urban starts increased by 14.6 per cent to 177,234 units—a figure led by 114,346 multiple urban units, or a total increase of 22.2 per cent. On the other side of the spectrum, single urban starts were up to 62,888 units and a total of three per cent increase.
Provincially, Atlantic Canada and Ontario saw SAAR increases while British Columbia and Québec experienced decreases, and the Prairies saw little change.
For rural construction, the SAAR was a total of 22,944 units—a small increase from April's 21,330 starts.